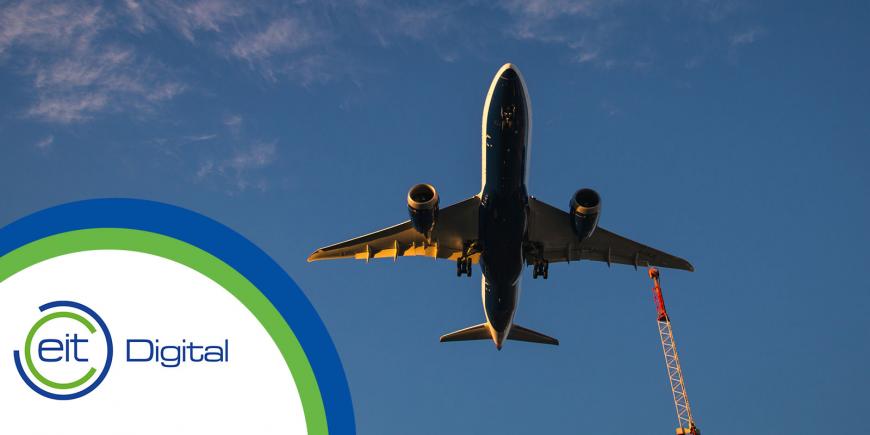 RebelRoam won along with Lufthansa, Gatwick Airport, Finnair, Ryanair and AirAsia
RebelRoam was voted the winner of the FTE and JetBlue Technology Ventures Startup Competition, which attracted almost 50 global entries. The four finalists exhibited and each delivered a pitch during day one of FTE Europe & FTE Ancillary shows, with RebelRoam emerging as the winner after a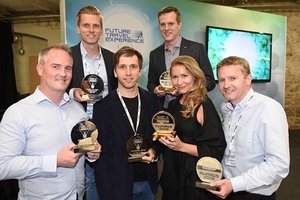 vote by attendees. RebelRoam revolutionises the onboard Wi-Fi experience by drastically improving Wi-Fi quality without requiring airlines to add to or change their existing network infrastructure.
Four airlines, one airport and a start-up were rewarded for their customer experience and ancillary revenue excellence at the 2nd Future Travel Experience Europe Innovation Awards and Future Travel Experience Ancillary Awards in Dublin.
More than 500 of the travel and air transport industry's most forward-thinking executives - representing a global spread of airlines, airports, technology companies, industry vendors, startups, travel retail concessionaires, academia and associations - gathered in Dublin for the co-located shows.
About RebelRoam
Estonia-based scaleup RebelRoam has joined the EIT Digital Accelerator in May 2018 to speed up its expansion across Europe's transportation sectors.
RebelRoam is revolutionizing passenger connectivity by making Wi-Fi faster for travellers and less expensive for transportation companies around the world. RebelRoam currently works with major travel and transport companies like Flixbus, Uniworld Cruises and more. They are optimizing networks for over two million connected passengers on coaches, trains and ferries in 38 European countries every month. Their headquarters is in Estonia, with presence in France, UK and US.
EIT Regional Innovation Scheme
Bulgaria is one of the countries that is part of the EIT Regional Innovation Scheme (EIT RIS). EIT RIS is the EIT Community's outreach scheme. The scheme enables the transfer of good practices and know-how from the EIT's unique approach to boosting innovation. The EIT RIS was introduced in 2014 to share good practices and experience emerging from EIT Community activities and to widen participation in our activities across Europe.
---
Catch up with the latest news from the EIT Community in the Newsroom.
Subscribe to the EIT Newsletter to get the best of the EIT Community's news in your inbox once each month.
Do you use social media? Follow us and get updates in your news feed.