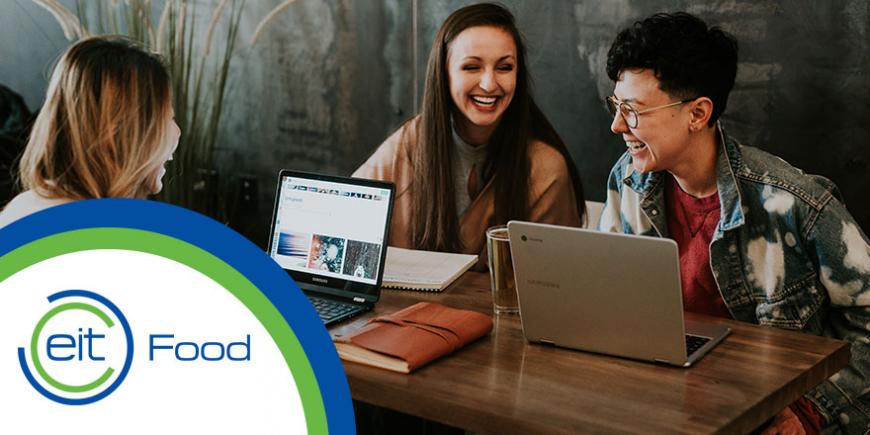 EIT Food's Digital Food Supply Chains Summer School prepared food entrepreneurs of the future
Why is leadership so important for innovation and entrepreneurship in the food sector? Why is Design Thinking necessary for the future of Europe's food supply? And can a cohort of Summer School students convince a panel of entrepreneurs and industry partners that their ideas can not only solve significant social or environmental problems, but also be commercially viable as well?
All of these questions and more were answered in early September 2018 when 40 students from different study backgrounds and countries came together in Queen's University Belfast to bring their ideas for a sustainable food supply chain to life.
Over the course of 6 days, Master students, PhD candidates, Post-docs and professionals were put through their paces by Queen's, TU Munich and the University of Cambridge to learn how digital technologies can be applied to support sustainability and 'fair food' in supply chains.
EIT Food caught up with students and lecturers alike (often in rather lively environments!) to get their views on their week of impact.
The top 5 learnings from the Summer School Students
The teaching helps students go beyond their normal level of thinking and to develop their ideas based on real-life issues
Students learn to focus on where they are going in their careers and not to take their innovation journey for granted
The primary focus when developing new products should be the needs of consumers
You need to develop the commercial proposition for new ideas and learn how to find the money to support growth
Building connections with like-minded individuals from different backgrounds is vital when looking to solve global food challenges
Student Paola Chimineti gives her top learnings from the Digital Food Supply Chains Summer School
How Design Thinking helps to grow innovations from scratch
Michael Chromik (TUM), helping in facilitation of the learning over the week, believes that Design Thinking is important to help organisations start and develop ideas from the ground up. It also helps provide the flexibility that is needed for organisations to experiment and iterate with their ideas, compared to a top-down approach which is too slow and complex: '[With Design Thinking] you can directly start with small innovations, compared to starting from the top [where] you have to get a lot of people and institutions involved.'
Michael Chromik, from the Technical University of Munich (TUM), talks about the importance of Design Thinking for the future of Europe's Food Supply
Why interdisciplinary teams deliver the best solutions
Post-doc researcher Chihere Nkwonta was interested in the Summer School as he was convinced that the combination of students from various backgrounds and with different skillsets would deliver solutions that would drive real impact in the food sector. He was particularly keen to explore what solutions could be found to combat the global challenge of food waste: 'People from various backgrounds, various academic disciplines and research disciplines coming together to think of solutions in one area is very interesting to me.'
Post-doc researcher Chihere Nkwonta explains why he was looking forward to the Summer School
How an intensive focus can deliver ground-breaking ideas and innovations
Michael Chromic talks about a bright idea that stood out for him during the Summer School
The facilitators at the Summer School were impressed by the inventiveness of the participants of the Summer School, particularly when it came to gathering insights to help inform the problems that they were trying to solve. Michael Chromik was full of praise for one particularly creative team during the two-day workshop he was supporting:
'There was one team that reached out at 1am in the morning to 60 researchers asking for their opinions and they actually got responses! So we see quite a lot of progress in two days.'
Delivering wider impact is the ultimate goal of the EIT Food supported Summer Schools
Dr Shima Barakat, Cambridge University's activity leader for the Summer School, was very clear on what she wants students to do with their new-found knowledge. Firstly, there is a genuine desire to see some of these ideas be taken forward into real projects to support the delivery of EIT Food's objectives to transform the food system. Secondly, there is a hope that students will pair up and either develop an idea together externally or, just as likely, pivot to a new idea based on their shared interests. Finally, Shima feels that the Summer Schools help equip the students so that they can go on to future entrepreneurial success:
'We have planted a seed: students will be primed for spotting opportunities, they will feel more confident to join an entrepreneurial team or to approach someone else to join their team if they want to take something forward.'
Dr Shima Barakat talks about what she would like to do with what they have learned on the Summer School programme
---