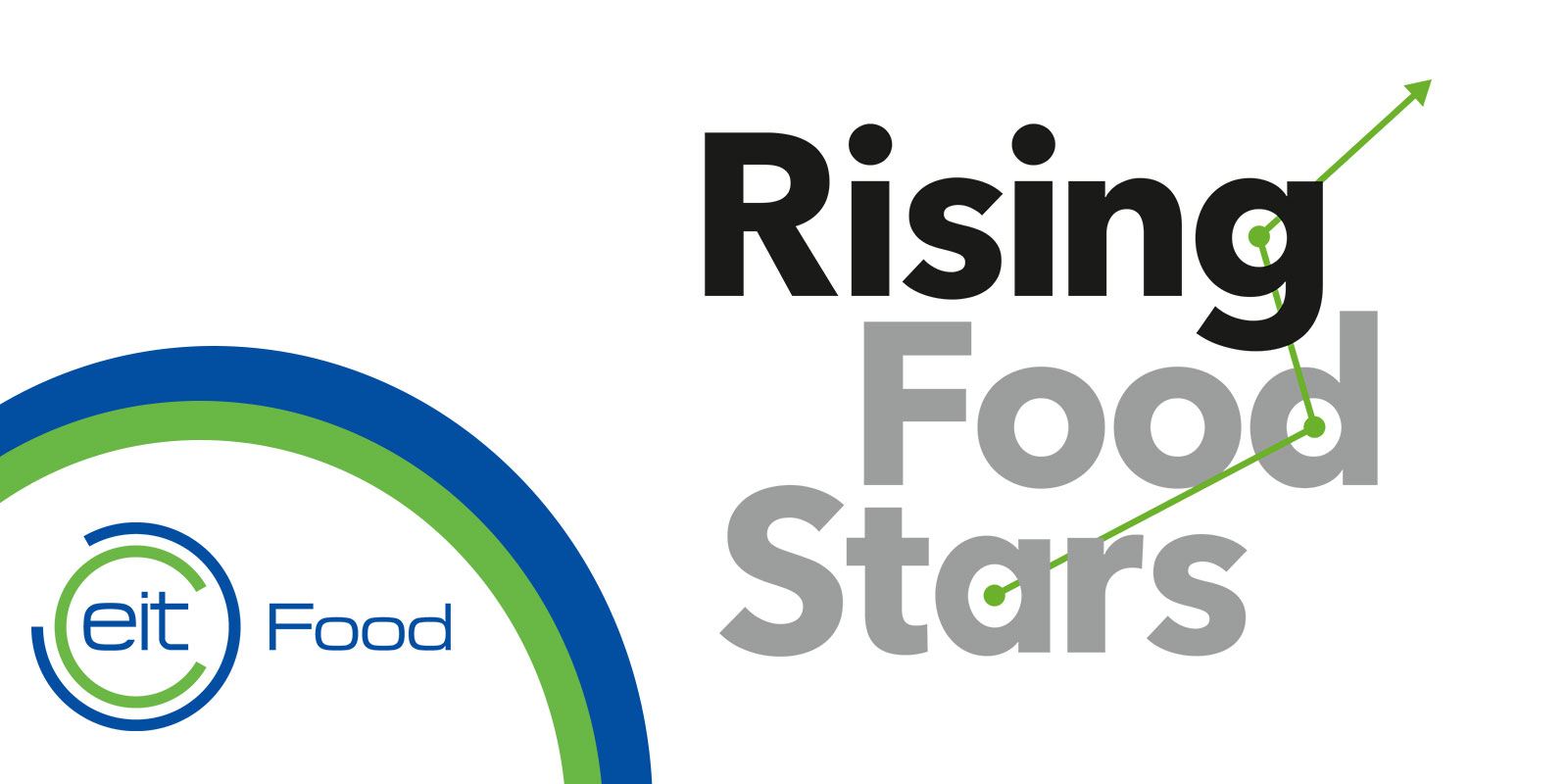 15 new start-ups join the EIT Food network
The second cohort of leading start-ups & scaleups will support EIT Food's mission to tackle the agrifood challenges of the future. This new intake will increase the number of high potentials to 50 and further strengthens our mission to accelerate the innovation process to transform the food system.
Our selection process
The selection process to join EIT Food as a RisingFoodStar is rigorous: in addition to conforming to the EU definition of a Small Enterprise, each start-up must also meet three key criteria for entry to guarantee the dynamism and purpose of the start-up community:
Complementary: candidates must complement the existing competences within RisingFoodStars along the value chain and/or bring in specific new emerging technology competences
Excellent: candidates must be able to fully support and contribute to the strategic ambitions of RisingFoodStars
Potential: candidates must have potential to grow and benefit from their membership of RisingFoodStars, considering areas such as their current status, their growth process and their continuing participation as a member.
On accepting the new start-ups into the EIT Food Community in August 2018, RisingFoodStars Manager, Annick Verween, said:
'It is great to add new, complementary members to our already strong RisingFoodStars network. While our first cohort paved the way for collaboration between young companies and established EIT Food partners, this second intake can leverage and add their expertise to the ecosystem to support us in tackling the agrifood challenges of the future.'
The brand new RisingFoodStars will officially join the network in the coming months and will be on stage at the Venture Summit on November 27 in Paris.
The new RisingFoodStars are:
Nutrileads BV (NL): Food ingredients that deliver clinically proven health benefits by supporting human physiology and beneficially modulating the gut microbiome
SwissDeCode (CH): DNA foil for rapid testing on site (30 min) – a "pregnancy test for DNA"
Ambrosus Technologies (CH): Blockchain-powered IoT network for food enterprises
Cambridge Glycoscience (UK): Functional food ingredients for low-sugar, high-fibre, healthy food system
Alberts NV (BE): The world's first smoothie vending machine
Algaennovation Ltd. (IL): Unique indoor production of microalgae
NapiFeryn BioTech (PL): Technology to recover rapeseed proteins from oil production side streams
OME Health (UK): Science-based personalised 12-week health plan
YuKan SAS (FR): Digital platform for evaluation of the environmental performance of products
3F BIO Ltd (UK): Low cost, sustainable, high quality myco-protein
Alkion BioInnovations (FR): In-vitro production of intense sweetener: based on non-bitter Stevia
Aleph Farms Ltd (IL): Clean beef meat with 3D tissue
Agricolus s.r.l. (IT): Decision support system that makes agTech tools accessible to farmers to improve production/reduce waste - end-to-end
ENVICONS SRL (IT): Online marketplace farmers called AgriFoodie
Essentoe (CH): Innovative insect products
---
Catch up with the latest news from the EIT Community in the Newsroom.
Subscribe to the EIT Newsletter to get the best of the EIT Community's news in your inbox once each month.
Do you use social media? Follow us and get updates in your news feed.