EIT Health Bootcamp selects 11 female-led start-ups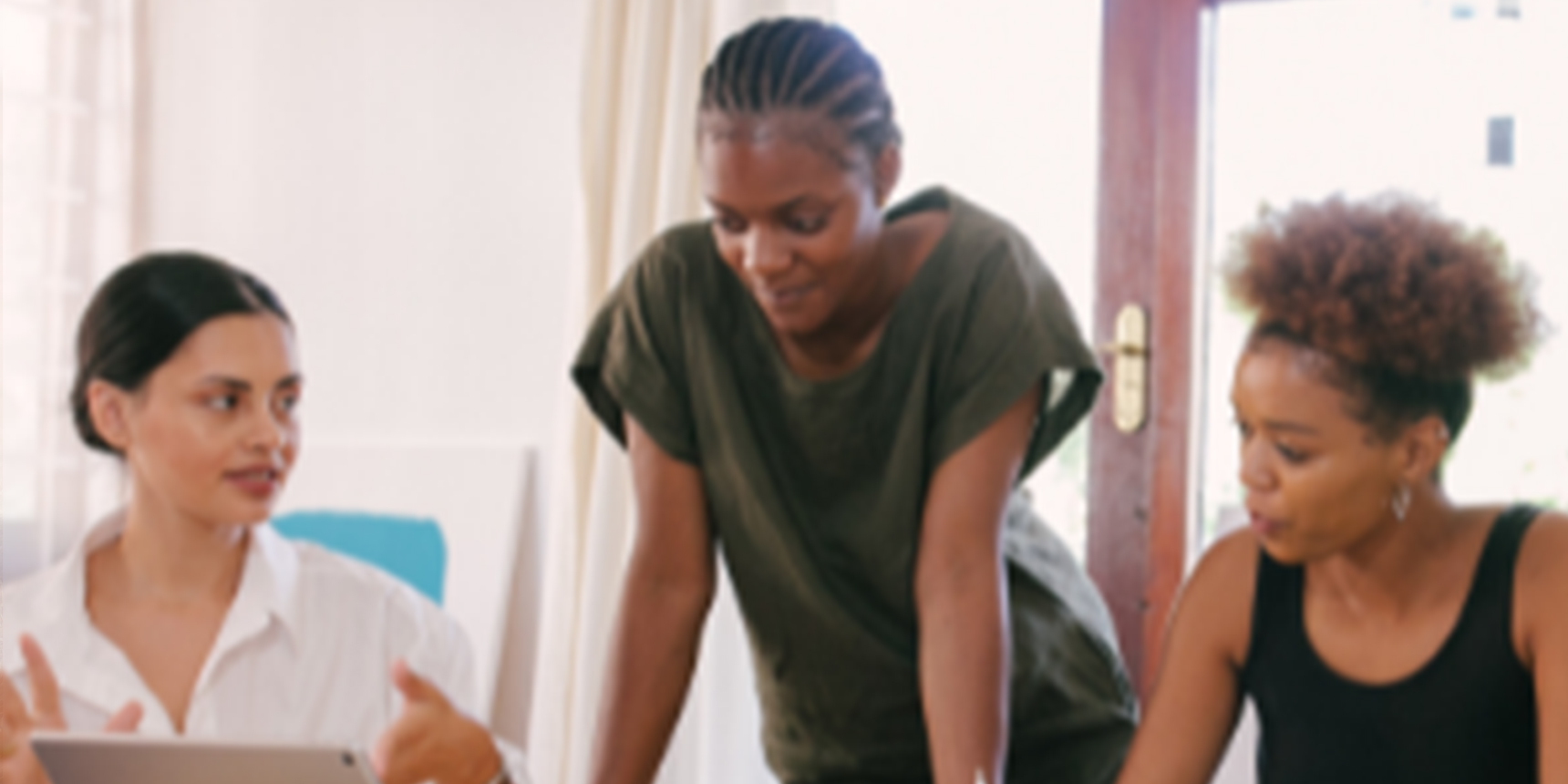 11 start-ups have been selected to take part in the EIT Health Women Entrepreneurship Bootcamp, giving them access to EIT Health's network of mentors and investors.
The Women Entrepreneurship Bootcamp connects high growth, women-led, or co-led start-ups to an unparalleled network of investors and mentors in order to nurture and support rapid growth.
The selected start-ups will now take part in a seven-week programme provided by IESE Business School, Imperial College Health Partners, National University of Ireland Galway, and Instituto Pedro Nunes. The programme provides intensive training, mentoring, and networking opportunities in Galway, Coimbra, Barcelona, and London, where the teams will enjoy significant one-to-one face time with investors.
The programme is designed to help the start-ups leverage the diversity in their leadership teams to achieve the best possible outcomes and help them find the reference points to successfully frame their ambition and attract more investment.
Each of the selected teams is female-led, driven and ambitious health start-ups that are already generating revenue and actively seeking growth capital from EUR 500K to EUR 5M.
The successful teams:
LS CancerDiag (Finland) – LS CancerDiag has its origins at the University of Helsinki and has developed DiagMMR®, a unique predictive diagnostic test to detect Lynch syndrome. DiagMMR® measures the level of a protein function specific to Lynch syndrome, the world's most common inherited predisposition to cancer. Unlike current methods, it only requires a minute skin biopsy of healthy tissue for direct analysis without the need for tumour tissue or underlying clinical data. LS CancerDiag provides easily interpretable, highly accurate, and actionable results even before cancers develop, enabling preventive and personalised care. This helps medical professionals, patients, and families, to make better-informed decisions by answering questions that remained unanswered to this day.
DIVE (Spain) – DIVE provides a fast and accurate exploration of the visual function even for non-collaborative patients, pre-verbal children, and people who cannot cooperate due to neurological issues. The platform, based on eye-tracking and artificial intelligence technologies, offers highly scalable automated visual exams and screenings to provide objective metrics of the visual function, so that early eye care can be implemented easily.
Beam (UK) – Beam is an online exercise, educational, and well-being platform for people with specific health conditions that has been developed in collaboration with clinicians, community members and charities. Beam offer live and on-demand sessions led by specialist instructors either living with or working in the health conditions, alongside community and motivational support. They aim to support people to become more active for physical and emotional health benefits, and to address health inequalities through providing equal access to specialist instructors.
Rosita Longevity (Spain) – Rosita Longevity is a mobile app designed for seniors (60-75 years) that helps them define and execute their personalised longevity strategy. Rosita Longevity are focussed on increasing healthy life expectancy by a combination of lifestyle medicine, prevention strategies, and habit creation all structured under a comprehensive and engaging five-year plan. Their app includes the plan, activities, classes, and tests to track progress.
Hi-D Imaging (Switzerland) – Hi-D Imaging is AG an ETH Spinoff MedTech start-up company developing an AI-powered decision-making support software for patient-specific diagnosis and treatment of cardiac diseases. Hi-D Imaging was incorporated in 2019 by Dr. Utku Gülan and Dr. Özge Karakas, colleagues at ETH at the time. Since its incorporation, Hi-D Imaging has grown rapidly regarding its technology, applications, and team.
Neuraltide (France) – Neuraltide has developed and patented an innovative and non-invasive medical device named Swell-Suit. Swell-Suit helps revascularisation of patients' brain during the acute phase of ischemic stroke, based on Lower Body Positive Pressure Principle (LBPP). Results, already obtained by Karine Berthet, CEO of Neuraltide, on 21 patients at Lariboisière' and Bichat' Hospitals in Paris, are impressive: clear improvement in brain perfusion and mitigation of subsequent disability, all without endangering patients' safety.
GATE2BRAIN (Spain) – GATE2BRAIN is a technologic platform based on a set of small peptide-shuttles that have the capacity to cross the blood-brain barrier and carry the central nervous system therapeutic cargoes that cannot reach the brain unaided. G2B-OO1, GATE2BRAIN's flagship product, is a new therapeutic approach for DIPG (Diffuse Intrinsic Pontine Glioma), a paediatric brain tumour with no cure to date.
TissueAegis (France) – TissueAegis is a French start-up focused on developing a unique medical device at a world scale, to enable the transport and preservation of human tissues at quality, safety, and performance levels unseen to date. The first application covers the cornea. Their mission is to provide solutions enabling the healthy transfer of graft from donor to patient.
SpotLab (Spain) – SpotLab brings to the market an intelligent fully integrated mobile platform for remote analysis of medical images. At SpotLab, smartphones are transformed into medical devices with 3D printing to acquire images that are analysed through artificial intelligence. SpotLab makes the diagnosis of global health diseases more accessible, contributing to universal health coverage and the goals of sustainable development. Spotlab, a spin-off from Universidad Politécnica de Madrid, is recognised by the EU as among the most innovative R&D companies with potential for impact at scale.
Wellola (Ireland) – Wellola's mission is to offer care-enabling technology, which arms clinicians to keep well people well, and treat those that are unwell, in the community where possible, maximising clinical and economic outcomes, and optimising patients' healthcare experiences. Now, more than ever, Wellola's secure telehealth and patient portal platforms are also protecting healthcare providers on the frontlines. Wellola currently serves over 750 individuals and organisations in Ireland and the UK, particularly in the allied health and mental healthcare space. 2020 was a busy year for Wellola, who collaborated with the Health Service Executive in Ireland during the onset of COVID-19, to develop a secure telecare portal for GPs, launched a secure online communication portal for the British Association of Counsellors and Psychotherapist and was awarded a place on the competitive NHS G-Cloud 12 Framework to service the NHS.
NORAKER (France) – The manufacturer of medical technologies in the area of bone regeneration, tissue engineering, and regenerative medicine. For NORAKER, patient care represents a long-term commitment, to healthcare professionals and their patients. NORAKER strongly believes in close collaborations with institutional, academic, and private organisations, to develop cutting-edge medical devices, adapted to market expectations, with a single-end purpose: improving patient comfort.