EIT Health Headstart Finalist PhysioMedics Closes Investment Round
Revolutionary online healthcare platform PhysioWizard raised GBP 1 million from business angels Archangels.
The Scottish early stage company PhysioMedics - one of the EIT Health UK-Ireland finalists of the Headstart/Proof-of-Concept grants in 2016 - has developed a revolutionary online self-assessment platform for muscle and joint pain sufferers. They recently raised GBP 1 million from Edinburgh-based business angel syndicate, Archangels, with support from leading medtech and digital health incubator, BioCity Group Ltd, and Scottish Investment Bank, the investment arm of Scottish Enterprise.
Image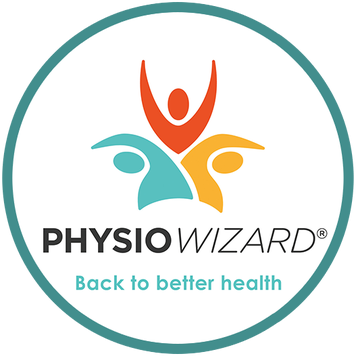 The software, called 
PhysioWizard
, has been developed to match patients suffering muscle and joint problems with the most appropriate healthcare professional (triage). Patients can access the PhysioWizard self-assessment tool online and complete the process in 15 minutes. The tool has been clinically trialed to deliver assessments for all lower body regions and the company is on track to launch the full body triage tool in 2018.
Currently, insurance and occupational health companies employ healthcare professionals to triage patients over the telephone, which is an expensive and time-consuming use of resource. PhysioWizard provides a consistent and convenient alternative, produces automated clinical reports and refers patients quickly and cost effectively to the recommended professional.
The system has been developed by the PhysioMedics team of specialist clinicians. By distilling their clinical experience derived from treating thousands of patients with muscle and joint problems, the software has been carefully scoped using everyday language to ensure patients understand and engage with the online assessment.
A year ago, PhysioWizard raised GBP 250 000 of seed funding and has now received a further GBP 750 000, in a funding round led by Archangels, to accelerate the commercial launch of its existing product, to develop and finesse the software tool and to develop sales channels internationally.
The company is already working with large health insurance providers to implement the system in early 2018.
'PhysioMedics has come a long way in 12 months and this funding will enable us not only to develop our commercial platform but also explore opportunities in the US and Australia', said PhysioMedics' Managing Director, Kirsten Lord. '[tweetable]I am confident that PhysioWizard can make a real difference[/tweetable], and a meaningful contribution, to helping sufferers of muscle and joint pain live healthier lives.'
'[tweetable alt="The PhysioMedics team has demonstrated that they have a viable product and one that is attractive to health insurance and occupational healt"]The PhysioMedics team has demonstrated that they have a viable product and one that is attractive to health insurance and occupational health providers[/tweetable]' said Dr Sarah Hardy, Chief Investment Officer at Archangels. 'At Archangels we are proud of our track record of follow-on funding and we look forward to the next chapter in the PhysioMedics story.'
'Scottish Enterprise, through the Scottish Investment Bank, is delighted to be co-investing with Archangels to allow the company to develop and commercialise PhysioWizard.' said Kerry Sharp, Head of Scottish Investment Bank. 'We look forward to working alongside PhysioMedics to help it achieve its potential, both in Scotland and internationally.'
---
Catch up with the latest news from the EIT Community in the Newsroom.
Subscribe to the EIT Newsletter to get the best of the EIT Community's news in your inbox once each month.
Do you use social media? Follow us for updates in your news feed.