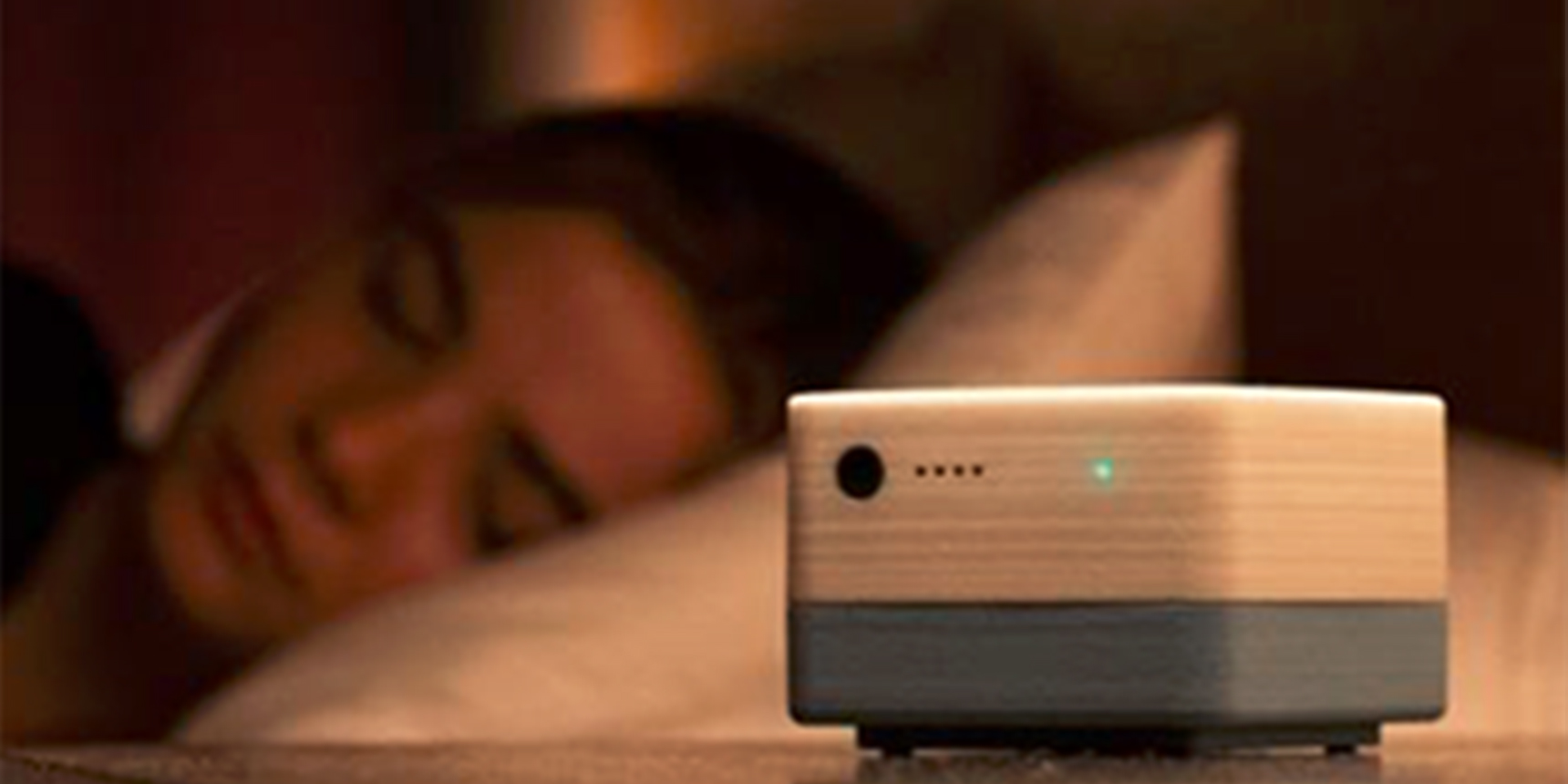 Sleepiz AG, an EIT Health-supported start-up, announced on 1 October 2020 that their contactless sleep-monitoring device, Sleepiz One, has received CE certification, which grants approval to market the product in Europe.
Their device allows contactless monitoring of breathing patterns while a person sleeps.
The Sleepiz One is a small box that is simply placed on a person's bedside table to measure their physiological parameters, such as their breathing pattern, in a completely contactless manner while they sleep. It does this by measuring the patient's chest movement, using wireless millimetre wave technology and sensor fusion. Currently, the existing technology for monitoring a patient during their sleep could be considered intrusive and not effective for long-term monitoring: the patient's breathing pattern is measured with a chest effort band, a nasal canula or through manual visual analysis.
The CE mark certifies that the product is compliant with the relevant EU legislation and that it may be sold anywhere in the European Economic Area. With CE certification achieved, Sleepiz One is now undergoing additional clinical trials to be validated as a Class IIa medical device for diagnosis purposes under the European Medical Device Regulations. The CE certification follows another major milestone reached in March 2020, when the quality management system of Sleepiz received ISO 13485 certification, which qualifies Sleepiz as a medical device manufacturer with an emphasis on safety and efficacy.
EIT Community support
Sleepiz AG (Ltd.) was a recipient of support from the EIT Health Headstart programme in 2018. They were also finalists in EIT Health's 2018 European Health Catapult contest. The Zürich based start-up, a spin-off of ETH Zürich, was founded by three PhD students from ETH Zürich and one master student from the University of St Gallen (HSG) in January 2018.
Max Sieghold, co-founder and CFO of Sleepiz, was nominated for the EIT Venture Award in 2019. During the award ceremony, Max won second place with his pitch for the INNOVEIT audience. Read more about it here.
More than 1 billion people suffer from Sleep Apnea and 250 million from Chronic Obstructive Pulmonary Disease (COPD). We set out to improve outcomes in respiratory related illnesses with AI-based long-term monitoring during sleep and at home. To achieve this, we engage with patients and work with clinical key opinion leaders, focus on a high-profile advisory board and only hire top talent.

Soumya Dash – CEO of Sleepiz AG