Skeleton Technologies won the 2018 SET Awards 'innovative mobility category'
The SET Awards, run by Start Up Energy Transition, an initiative of the German Energy Agency in cooperation with the World Energy Council, are an international competition for start-ups and young companies, working on ideas tackling global energy transition and climate change issues. There are six different categories applicants can present their projects in, all with the aim of clean energy promotion.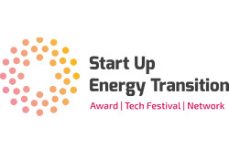 The award for innovative mobility is designed to single out and reward the most innovative technologies and business models in adopting greener practices and boosting electrification in transport. It seeks to discover who has the best charging infrastructure, alternative fuels, or innovative battery systems – and ultimately, who is able to unlock the potential of this market and make clean transportation the new normal for individuals and companies.
In winning the SET Award, Skeleton Technologies has received EUR 10 000 in prize money and will see its work promoted across the World Energy Council's global energy network in 99 countries, but the company is already looking forward.
'We're delighted with this award, which is vindication of our approach over the last decade, but we're just getting started. We're continuing to improve our technologies and grow our business, and I'd like to thank EIT InnoEnergy for helping us to do so.' said Mr. Taavi Madiberk, CEO of Skeleton Technologies
EIT InnoEnergy has been a key backer of Skeleton Technologies since 2014, its breakthrough year, and more recently has been working on helping the business begin producing electrodes en masse.
Another EIT InnoEnergy partner, Meva Energy, was nominated for the SET Award for low-carbon energy production. Eight companies EIT InnoEnergy invested in featured on SET's list of the world's top 100 start-ups working on the energy transition:
'We're incredibly proud of these start-ups, whose success shows the importance of backing up investment with ongoing professional support and access to a network of top quality contacts,' said Dr. Christian Müller, CEO of EIT InnoEnergy Germany: 'When Skeleton is mass-producing its 'ultracapacitors', it will be a seismic shift for a range of industries, with making electric vehicles viable just the beginning. We're determined to continue supporting the likes of Skeleton and help them build an exciting future for cleantech and society as a whole.'
---
Catch up with the latest news from the EIT Community in the Newsroom.
Subscribe to the EIT Newsletter to get the best of the EIT Community's news in your inbox once each month.
Do you use social media? Follow us and get updates in your news feed.