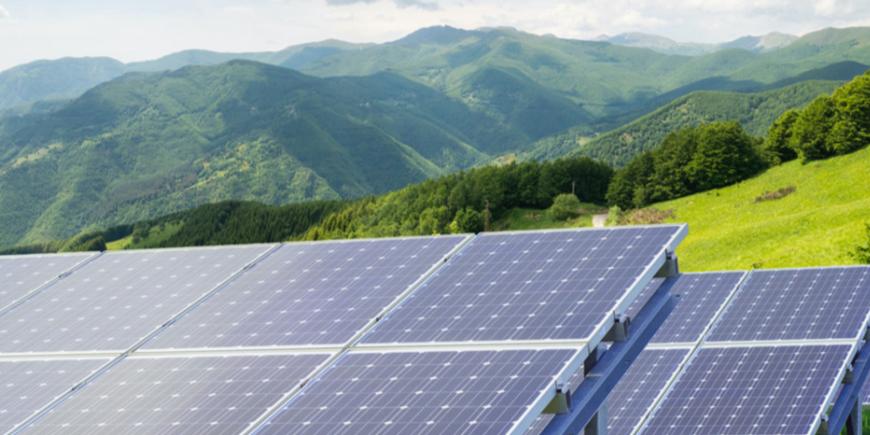 EIT RawMaterials entrepreneurs are bringing valuable raw materials back in the loop to power solar technologies across Europe.
Europe is moving towards its ambitious goal of achieving climate neutrality by 2050 outlined in the EU Green Deal. To accelerate Europe's transition to a green and circular economy, we need to innovate. Raw materials are fundamental for the European industry and low-carbon energy technologies. As a result, the demand for raw materials will multiply in the coming years. Securing sustainable access to raw materials is on top of Europe's agenda. EIT RawMaterials supports research, innovation, and entrepreneurs working on novel solutions across the value chain to develop raw materials into a major strength for Europe.
This month, the SolarPower Summit 2021 shortlisted two start-ups supported by EIT RawMaterials for the Solar Start-up Awards. The awards are given to recognise companies leading the solar sector in innovation, sustainability, and gender equality. The EIT Community is happy to see the recognition of our innovators and congratulate La Mia Energia and SiQAI teams on their efforts to boost Europe's solar power capacity and establish a circular value chain!
Back to the loop: from end-of-life to new materials
La Mia Energia is an Italian start-up mainly focused on end-of-life photovoltaic panels, from their collection, transport, and processing, to recycling waste through the recovery of valuable raw materials or conversion into energy.
The team's mission is to provide integrated, highly professional services for the integral management of Waste from Electrical and Electronic Equipment (WEEE). Specifically, from photovoltaic panels that have reached end of life, the phases of analysis and certification of functionality and efficiency, to the collection, transport, and treatment of the same, including the recovery of waste through the recovery of valuable raw materials or processing into energy.
Towards zero-waste production process of raw materials
German start-up SiQAl focuses on carbon-neutral and recycling-based production processes of raw materials in a team of industrial material scientists with a strong background in extractive metallurgy and high-purity aluminium-silicon alloys.
Specialty raw materials drive the clean-tech industry: from catalysts to LEDs, from batteries to solar cells, all require tightly specified raw materials to operate with maximum efficiency. These specialty materials are typically energy-intensive to produce, either because of their low natural abundance or because of very high requirements for their purity. As a result, they have a large ecological footprint and are costly to produce. This sector is strongly expanding and is ready for novel supply routes.
SiQAL implements a novel production technology for high-purity alumina (HPA) and silicon. In a lean metallurgical process, industrial wastes are up-cycled in a unique chemical reaction which results in a resource-efficient, highly profitable, and environmentally benign process.
The EIT Community support
EIT RawMaterials is constantly on the lookout for start-ups and SMEs working on novel solutions for the raw materials sector. We encourage innovators and entrepreneurs to check the EIT RawMaterials Booster programme to join the EIT Community and scale-up.