Interview with Prof. Henry Chesbrough: "An exciting time for open innovation in the energy sector"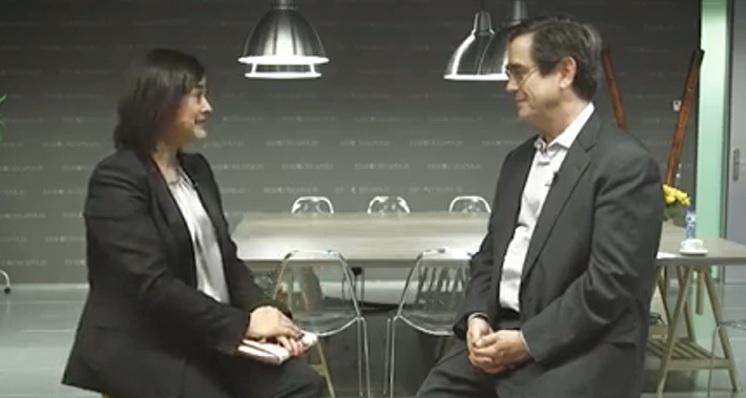 The energy industry is undergoing a tremendous transformation with the decentralisation of energy production and the emergence of new business models. In this context, open innovation, a concept coined by Professor Henry Chesbrough at UC Berkeley, has  quickly grown from academic theory to common practice within the industry.
Today, almost all major utilities have open innovation departments and are sourcing innovations and new business models outside of their company, looking for collaborations with start-ups as a way to "nourish" their own business lines.
As Prof. Chesbrough defines, "Open innovation is the use of purposive inflows and outflows of knowledge to accelerate internal innovation, and expand the markets for external use of innovation, respectively.  Open innovation assumes that firms can and should use external ideas as well as internal ideas, as well as internal and external paths to market, as they look to advance their technology."
Though it may seem simple, this philosophy requires a specific company culture, with "sharing" and "allowing failure" at the center of the company values.
Elena Bou, EIT InnoEnergy's Innovation Director,  interviewed Henry Chesbrough and discussed with him, among other topics, how open innovation applies to energy industry – what made for a very interesting discussion considering the conservative, monopolistic nature of the industry coming from a monopolistic position and by nature very conservative and far away from these values.
As Prof. Chesbrough recalls, the future of energy will require ecosystems of collaboration between start-ups and big energy corporates. It is only in this way that  industry will be able to keep up the pace with the energy transformation.
Accordingly, the role of InnoEnergy, a trusted innovation ecosystem where this collaboration is fostered, is key for the future energy system. What's more, Prof. Chesbrough has accepted to be a special advisor to InnoEnergy in topics related to open innovation. This is an honour for our company and will be of huge advantage to our network.
Watch the full interview to get all the insights from this influential thinker and father of the open innovation concept.
---
Catch up with the latest news from the EIT Community in the Newsroom.
Subscribe to the EIT Newsletter to get the best of the EIT Community's news in your inbox once each month.