Italian scale-up Stamplay joins EIT Digital Accelerator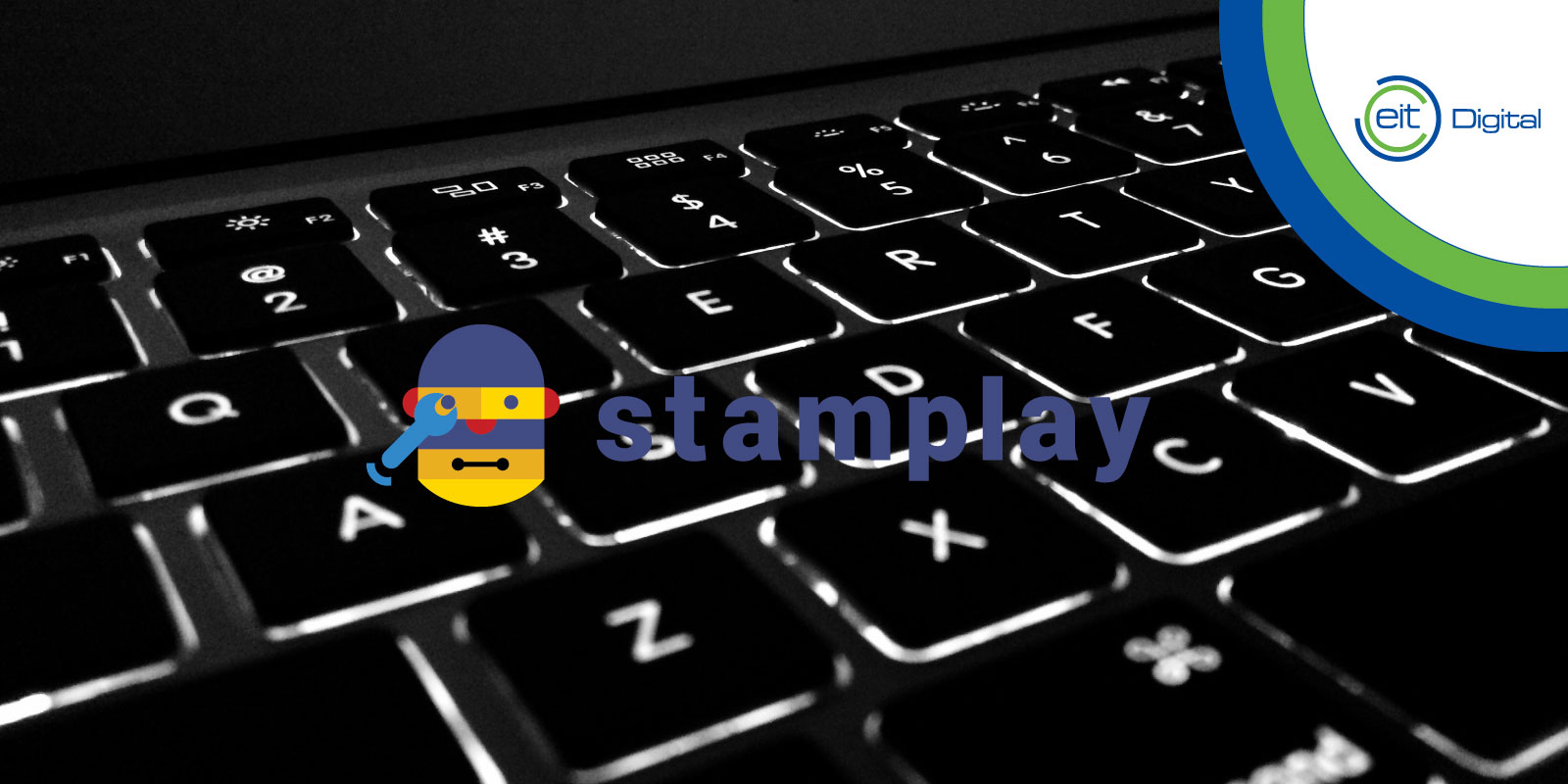 The Italian scale-up is joining the EIT Digital Accelerator to expand and enlarge its customer base.

Legally headquartered in the UK, but with the development team based in Rome and a strong presence in San Francisco, Stamplay was founded in 2015 by Giuliano Iacobelli and Nicola Mattina. Clients include big names such as Cisco, Lennar, Box, IBM and MSC Cruise. Its main product is a "low code platform" (meaning that users can create apps through graphical user interfaces instead of computer programming), which allows its customers to automate and integrate business workflows spanning multiple cloud services.
This is particularly crucial for large corporations, which nowadays use close to 1 300 individual cloud services and often struggle to integrate the different applications they work with. Something which is negatively affecting their capability of accessing customer information - as it's scattered across multiple locations - and taking fast data-driven decisions.
That's where the scale-up's solution, an integration tool that can help bridge the gaps, comes into play. Stamplay's CEO, Giuliano Iacobelli explained: 'Some companies, for instance, use our solution to better organize the PDF documents stored inside their Box account. With our product, they can extract data from them, understand what they are dealing with, and then add some metadata to make them easier to search by content.'
Other interesting use cases of the scale-up's technology include helping Cisco organizing and making sense of data collected by drones used for air quality monitoring in industrial areas and streamlining the customer onboarding experience by linking together Box, Salesforce, DocuSign and other applications.
For Stamplay, the decision to become part of the EIT Digital Accelerator is the next logical step of growth as the company, after fine-tuning its technology offering, is now focusing on commercial expansion and revenue growth. 'Our goal is now increasingly to target aggressively the enterprise sector. With this in mind, we believe that EIT Digital, with its pan-European network of business developers and top expertise in access to market operations, can represent the perfect fit to support our efforts,' said Iacobelli.
The company will also join EIT Digital's Digital Infrastructure Action Line, which is focused on enabling digital transformation by providing secure, robust, responsive and intelligent communications and computation facilities for markets.
---
Catch up with the latest news from the EIT Community in the Newsroom.
Subscribe to the EIT Newsletter to get the best of the EIT Community's news in your inbox once each month.
Do you use social media? Follow us and get updates in your news feed.