Lighting company Tungsram joins EIT Digital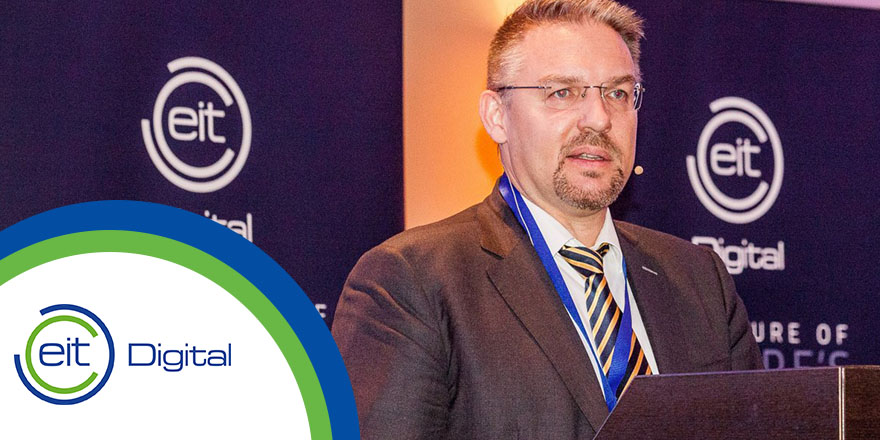 Lighting company Tungsram has joined EIT Digital's network, with over two hundred members in nine countries.
Managing an annual budget of more than EUR 100 million, EIT Digital seeks to identify and support globally viable technical developments through cooperation with universities, research centres and companies.
A cooperation agreement with EIT Digital was signed by President and CEO of Tungsram Group Jörg Bauer in early January. This step marks the prestigious firm joining a European innovation ecosystem of multinational companies, among them multinational companies, SMEs, universities and research institutions.
EIT Digital is an Innovation Community of the European Institute of Innovation and Technology (EIT) that has been working together with its partners for nearly a decade to create successful products and services through technology development. The European partner network contains nearly all the continent's major stakeholders with an interest in advanced digital tech development. Innovation business champions such as Ericsson, Telekom Hungary, Nokia and OTP Bank among others have joined EIT Digital's Hungarian hub. The higher education partners of EIT Digital Hungary are Eötvös Loránd University of Sciences (ELTE) and the Budapest University of Technology and Economics (BME). The R&D sector is represented by MTA-SZTAKI.
'We are really delighted to welcome Tungsram, a company with one of the greatest innovation traditions in Hungary, into our ranks. This cooperation fits perfectly into our expansion strategy, which already saw the number of partners of EIT Digital Hungary jump from 11 to 17 in 2018. Our goal is to make the biggest possible number of local and regional players follow Tungsram's path, so they can enjoy all the benefits of being a member of a unique European ecosystem,' commented EIT Digital Hungary Director, László Gulyás.
The organisation funds development projects on the basis of two models. The first matches business needs with available knowledge capacity within its partner network. Funding is provided only if the new product or service enters the market within one year, since sales guarantee ROI for EIT Digital. The second method involves support of solutions initiated by independent organisations that have minimum annual revenues of EUR1 million (scaleups) and need EIT Digital's engagement for further growth.
'Tungsram has returned to the market as an innovative Hungary-based, global brand and, just as before, we provide answers to the challenges of the fourth industrial revolution by capitalising on talent and knowledge-based R&D. Our experts have been striving from the outset to come up with new solutions in their own area of expertise that ensure a stable position for Tungsram in the global elite. Now we are ready to exploit opportunities in data science, artificial intelligence and mobile communications with the flexibility and enthusiasm of a startup. EIT Digital provides a forum for us that allows us to identify new partners and young talent, and we can implement new industrial solutions and best practices thanks to our joint projects. We will tackle these joint tasks head on because the basis of future market success is to incentivise innovation, education and talent,' said CEO-President of Tungsram Group, Jörg Bauer.
Tungsram has taken the lead in a number of initiatives that prove its commitment to the cause. Its Open Innovation Center, for instance, allows quick access to future-proof tech for its partners that have the potential to add to the company's rich lighting tech portfolio. The selected companies can make use not only of Tungsram's knowledge pool, infrastructure and resources, but also access to its target markets. The corporation's secondary school career programme Future Talents was launched this year at five schools involving over 90 pupils. Thanks to the one-year course, students get an extra push towards passing the Europro B2 Business English exam, while familiarising themselves with business life and learning how factories operate.
---