Oleksii Reznichenko's Alumni Story: A New Purpose Within the Weeds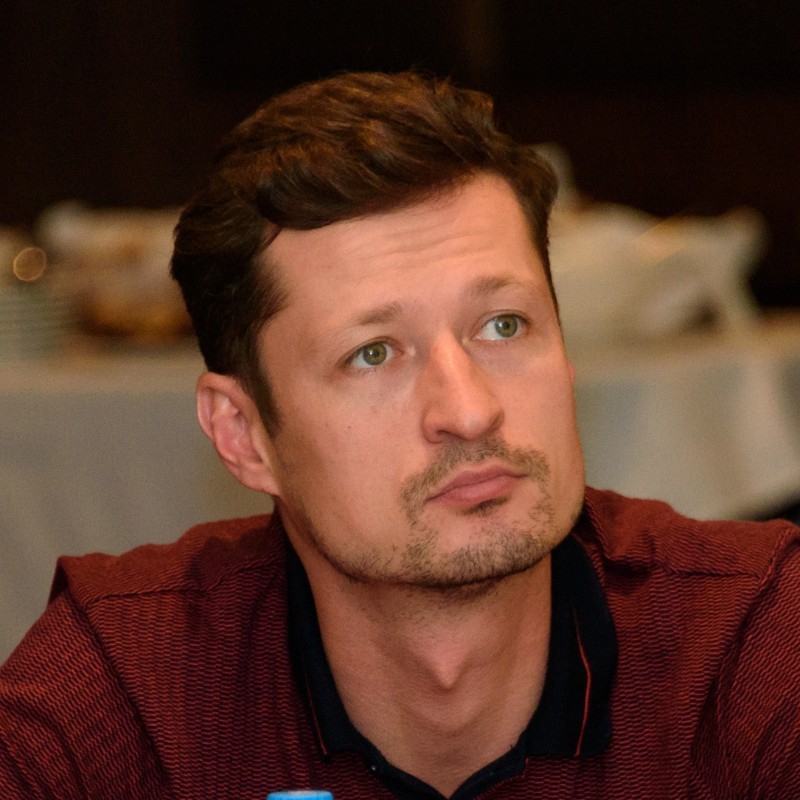 Oleksii had been an online follower of the EIT for some time. The concept of the EIT Community appealed to him in theory. But it was when the pandemic hit that the EIT began to present itself as a real opportunity.
As Oleksii rekindled his drive to innovate in robotics and became fascinated by the possibilities of agro-industrial robots, he began investing in three new projects that used AI as a core component. But these projects still needed a guiding purpose and a clear value to the agricultural community.
That's where the EIT came in. 
Oleksii was able to use EIT Food's guidance to connect with what farmers actually needed in the field. According to Oleksii, EIT Food's Seedbed Incubator helped him and his partners identify the obstacles farmers faced, prompting him to completely change the direction of his company. Instead of robots, he made a radical turn into microwave weed-removal. And he credits contact with the mentors and stakeholders of the EIT Community with this inspiration.
EIT support is very high quality; the mentors are professional and give the programme the energy and experience it needs.

-- Oleksii Reznichenko
After conducting a series of successful experiments, Oleksii and his team figured out how to use a phased array antennas for chemical-free and no-till weed control. They transformed technology normally used for cancer removal or military operations into something that could be of service to farmers everywhere. 
Just one day before the Russian invasion of Ukraine, his country, Oleksii and his team came to Germany to begin participating in EIT Food's Accelerator programme. There, he found a different side of the EIT Community -- one that went out of its way to help him through dark times. While waiting for the day he can expand his business back into his own country, Oleksii was able to set up shop in Germany. Today, he is a proud member of the EIT Community and would recommend its programmes to everyone.
Learn more about our Alumni Community
About Alumni Stories
Our bi-weekly EIT Alumni stories spotlight the incredible journeys and achievements of our learners. We'll let them show you what's possible through the EIT Alumni Community.