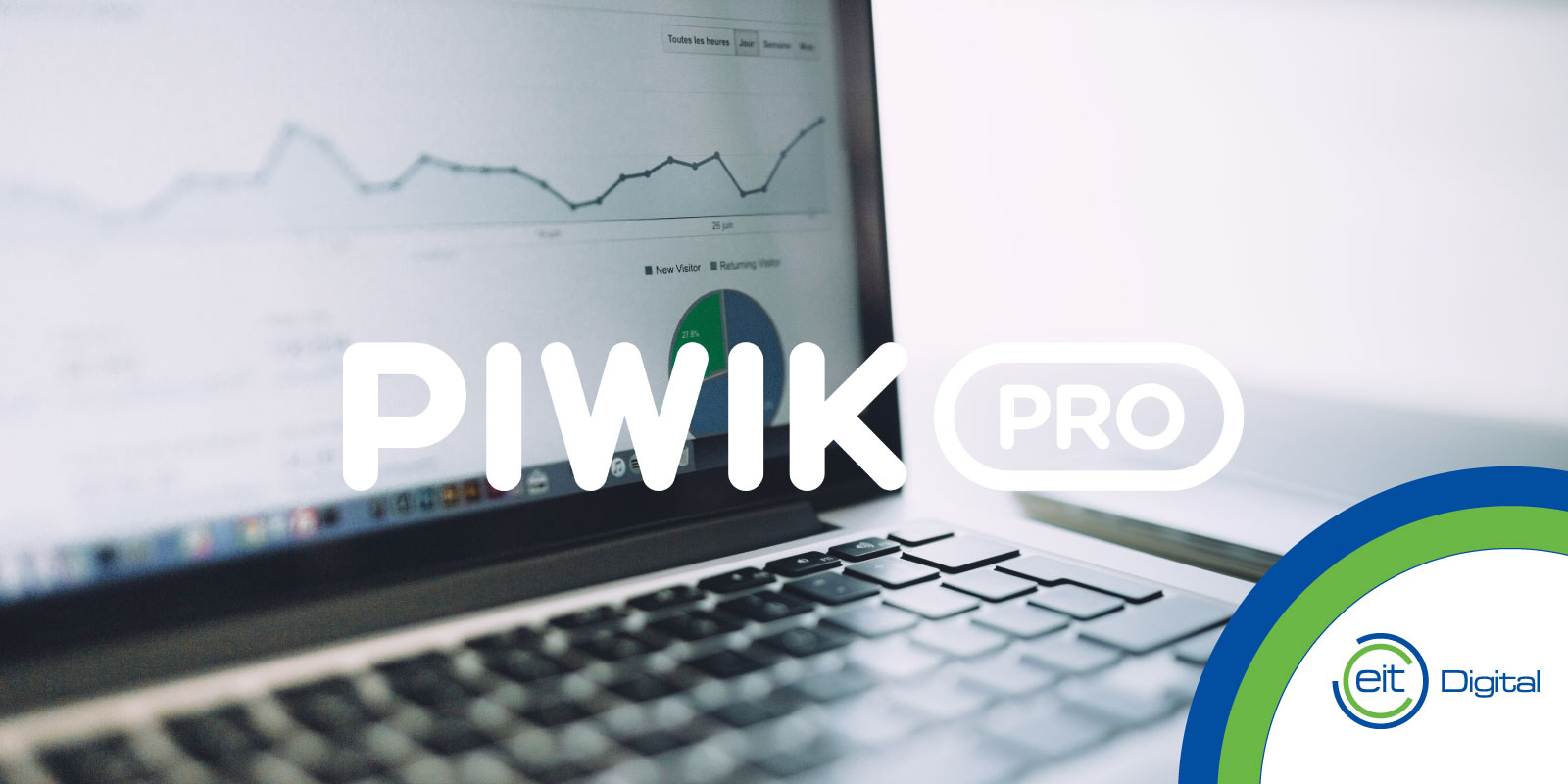 Founder of Piwik PRO says: 'We are challenging Google on data privacy.'
Polish startup Piwik PRO is joining the EIT Digital Accelerator to introduce its GDPR-compliant enterprise analytics and marketing platform to a growing market of users across Europe and the US.
Piwik PRO enables marketers, product managers and data analysts to optimise online marketing activities and improve conversion rates through better understanding of customer behavior and user experience. The company's primary customers are banks, telecom providers, government organisations and other companies handling sensitive data that are unwilling to share it with large analytics vendors such as Adobe and Google.
Founded in 2013, Piwik PRO wasn't the first company to offer an alternative analytics and marketing technology platform for enterprises. However, its on-premises solution made it an attractive choice for companies processing sensitive data. Piwik PRO's first customers were from the financial, telecommunications and public sectors but lately more retail and e-commerce companies have become interested in its platform. The company raised USD 2 million in series A funding in 2017 in order to expand its sales and product offering - a significant stake for a Polish startup.
Fabio Pianesi, Head of External Collaboration at EIT Digital and Lead of the ARISE Europe Program says the following about Piwik PRO: 'Data security and privacy are key to the development of technology and Piwik PRO's solutions promise significant breakthroughs in this market. We are very happy to welcome Piwik PRO into the Accelerator.'
Carlos Rubal from EIT Digital Accelerator says: 'We're very excited to help Piwik PRO expand its operations across Europe and the US. It is a great example of the vibrant scale-up scene in Poland, with multiple companies ready to compete on an international stage thanks to excellent teams, innovative solutions and solid USPs.'
EIT Digital Accelerator real value
EIT Digital is known for its pan-European capability to match businesses with the technology solutions they need. With more than 40 business developers onboard, the Accelerator has supported 260 scaleups since it started in 2012. EIT Digital's concept is powerful because of its ability to link a deep understanding of actual business needs with first-hand access to innovative technologies.
Piotr Korzeniowski, CFO of Piwik PRO about EIT Digital: "We meet our customers in the niche where investing in data protection is a must. EIT Digital will help us to access corporations in Germany, Netherlands and the United Kingdom as well as other European countries and the US where there is already awareness and high demand for safe, effective and tailor-made marketing solutions. We can find customers that will make full use of our product and/or inspire to further develop it."
Twenty million reasons to care about data
With General Data Protection Regulation (GDPR) coming into effect in May 2018, Piwik PRO products are poised to go from niche to mainstream. European Parliament requirements will force companies to implement privacy compliance features including data collection consents and handling data subject requests. These are features that Piwik PRO's competitors don't currently provide. Although GDPR will allow local adaptations of its directives, it still comes with suggested enforcement fines of up to 4% of global turnover or EUR 20 million, whichever is higher. With those kinds of fines in place, GDPR compliance will happen.
While the main players in the marketing technology market don't yet provide GDPR compliant products, Piwik PRO has developed its platform in such a way that it enables clients to run more effective online campaigns while staying fully compliant with GDPR and the upcoming ePrivacy regulations that are due to be passed by the EU Parliament. Piwik PRO includes all the key modules of a full enterprise marketing suite (Analytics, Tag Management, Content Personalisation, Customer Data Platform), while maintaining full compliance with the strictest data privacy regulations.
---
Catch up with the latest news from the EIT Community in the Newsroom.
Subscribe to the EIT Newsletter to get the best of the EIT Community's news in your inbox once each month.
Do you use social media? Follow us and get updates in your news feed.