We want to hear from you! EIT Online Consultations launched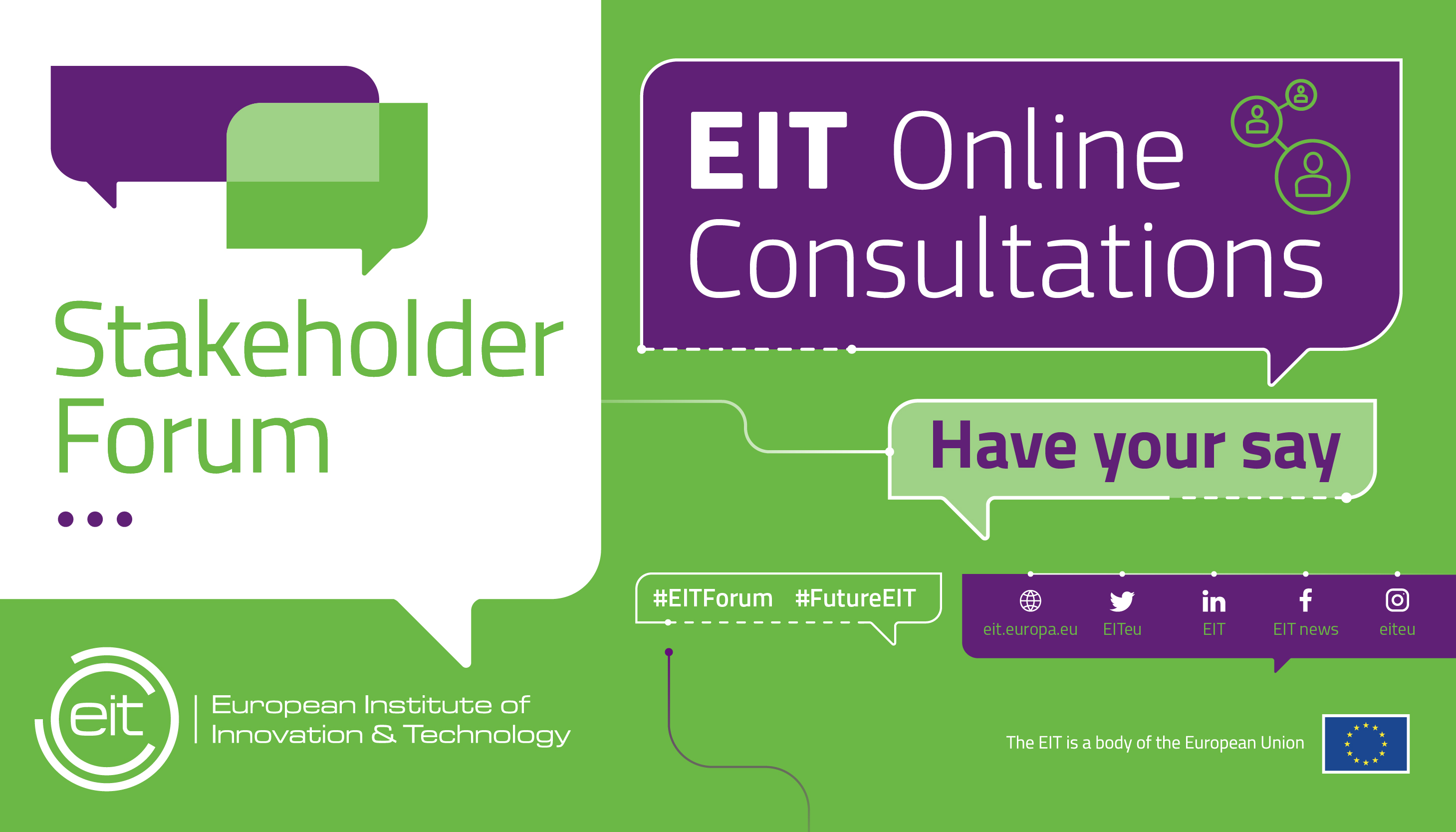 We want to hear from you! As part of this year's EIT Stakeholder Forum, we are launching three online consultations to gather input from our stakeholders to inform our future activities.
In 2019, the European Commission proposed a new strategic framework to guide our future work, the EIT Strategic Innovation Agenda for 2021-2027. In line with this Agenda, we plan to reinforce our regional development activities through the EIT Regional Innovation Scheme, launch a new action to boost the innovation capacity of higher education institutions in Europe, and improve our openness and inclusivity.
We are looking for your input in these three areas:
Please click on the links above to access the topic-specific questionnaires and contribute to the EIT's future work. Your contribution should take no longer than 10 minutes to complete.
Note: the surveys will close on 15 November 2020. We look forward to hearing from you by then!