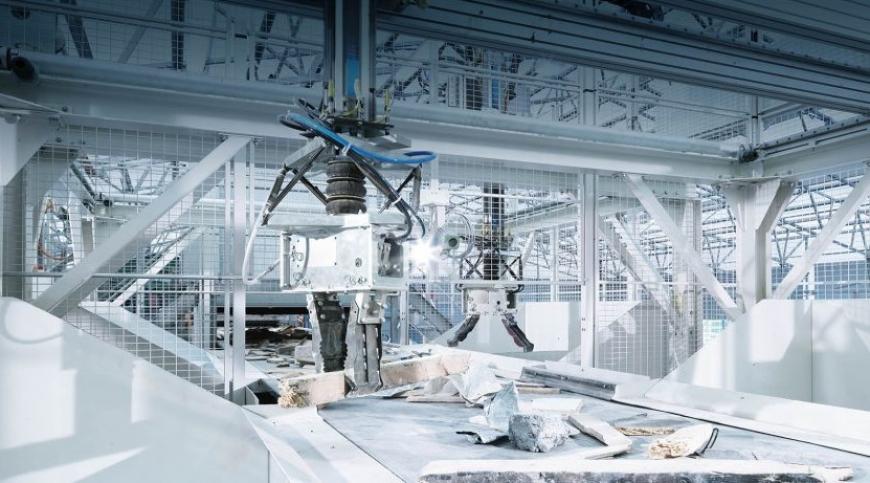 Robotics in waste management
The EIT Climate-KIC supported 'ZRR for Municipal waste' project aims to evaluate the performance of ZRR, a robot from Finnish start-up, ZenRobotics, that continuously monitors waste flows by means of sensors. An artificial intelligence module analyses the
information captured by sensors in real time, while the robot's articulated arms pick waste items of different shape, size and materials with a speed and precision of up to 6 000 picks per hour (three arms). Robotics in waste management is expected to remove the need for long conveyor belts to separate waste mechanically and manually in waste-treatment plants. It will also improve the quality of recycled materials and facilitate their reintroduction into the value chain.
Partners: Ferrovial Corporación, S.A. (leader), Wuppertal Institut für Klima, Umwelt, Energie GmbH, NTU International, Fundacion Centro de Innovación en Infraestructuras Inteligentes, Compañía Española de Servicios Públicos Auxiliares S.A.
EIT Community support
EUR 488 441 and partners co-funding EUR 488 445
Key successes
The robot has been installed at the Ecoparc 4 waste treatment plant in Els Hostalets de Pierola, a municipality close to Barcelona. The installed unit features two robotic arms and will initially be trained to identify up to 13 different materials.
---
Want to read more?
Ferrovial leads the 'ZRR for Municipal Waste' project to apply robotics in processing municipal waste