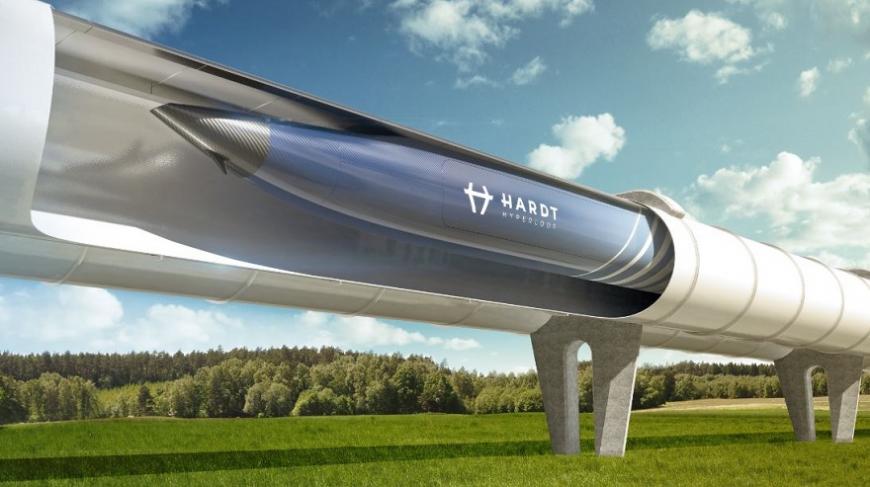 Towards sustainable high-speed transportation
EIT InnoEnergy supported Hardt Hyperloop aims to create a terrestrial transportation method faster than aeroplanes and greener than electric trains.
The hyperloop is an energy-efficient transportation network that provides commutable trip times at short and long distances, offers direct connections without transfers and intermediate stops, and is cheaper to build and maintain than high speed rail. The technology runs fully autonomously, and the controlled low-pressure tube makes it safer, more reliable, and better for the environment.
Inspiration
Hearing Elon Musk talk about his hyperloop concept influenced me to a large extent. I truly believe in the necessity of finding sustainable alternatives to the aviation industry.
If you want to go fast, go alone. If you want to go far, go together.

Tim Houter, co-founder & CEO Hardt Hyperloop
Unique selling points
In addition to being faster than aircraft and more energy efficient than trains, the hyperloop is cost-effective and safe. Challenge: Next-generation sustainable transportation
Societal impact
Climate trends call for a breakthrough in transportation sustainability. Hyperloop will answer that call and enable people to easily reach far-flung regions. Basically, there will be a metro network on a global scale.
EIT Community support
EIT InnoEnergy introduced Hardt Hyperloop to potential partners and provided it with essential funding.
---
Want to read more about Hardt Hyperloop?
Website: hardt.global