EIT Digital Master School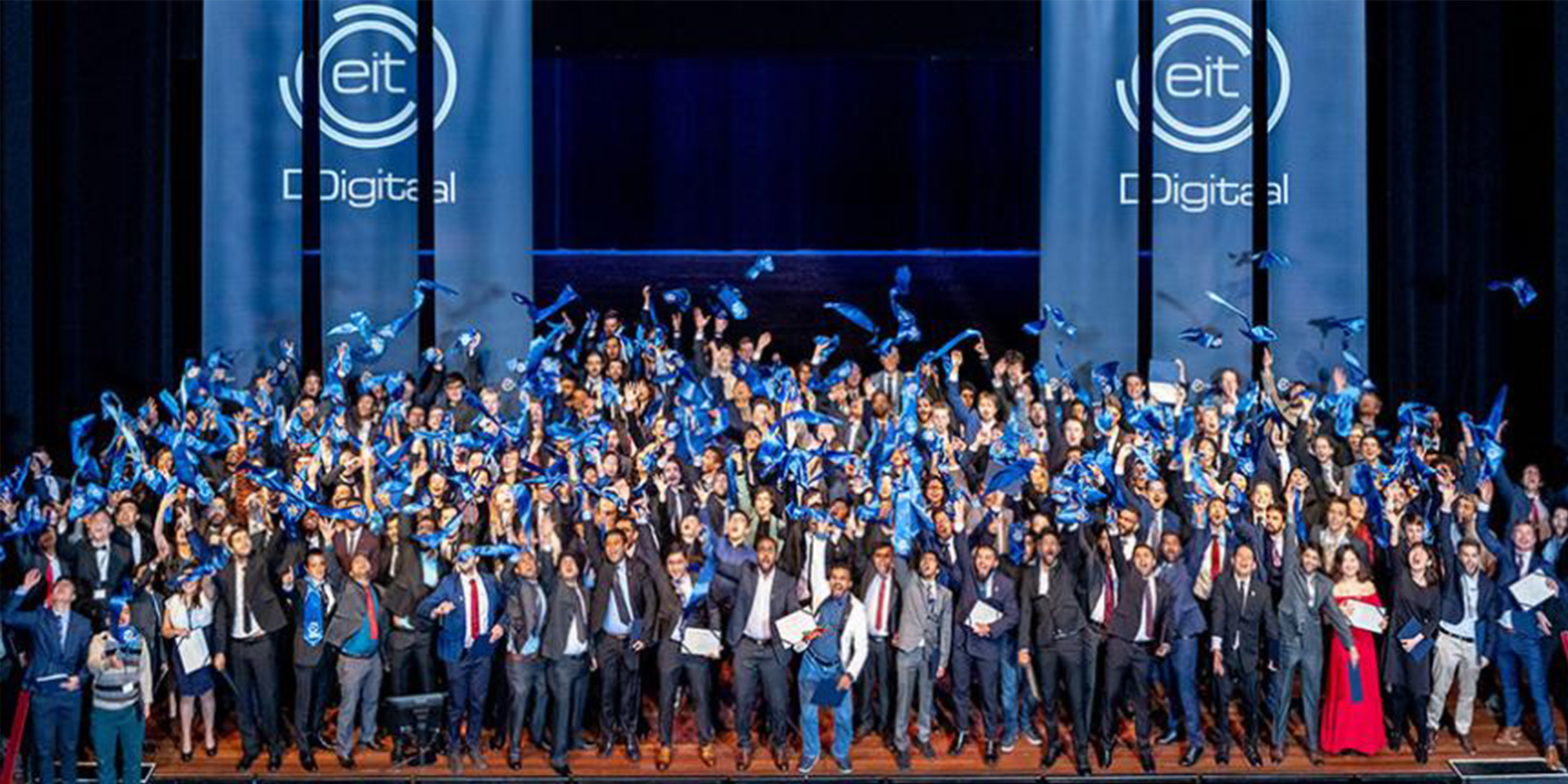 Apply now for EIT Digital Master School.
Application deadline: 3 February 2021
The admissions portal for the EIT Digital Master School is open for all students who want to learn how to turn technology into business. Students can apply for a two-year programme and be awarded upon graduation, two Masters' degrees from two top technical universities, plus a certificate from the European Institute of Innovation and Technology (EIT). The EIT Digital Master School is a European network of top tech universities.
The EIT Digital Master School combines technical education on emerging technologies with entrepreneurial education. Innovation and entrepreneurship classes and real time exercises are a red threat throughout the two-year programmes. Graduating students therefore are able to turn deep tech into business.
Within the EIT Digital Master School students can choose from eight technical Master School programmes. 
Discover more about EIT Digital Master programmes
The programmes can be followed throughout Europe within the network of 18 top tech universities and research and industry partners across Europe. By studying at EIT Digital, students are part of a unique ecosystem of entrepreneurs, companies, researchers and alumni across the whole of Europe. 
During the two-year course of study, students learn at two different universities in two countries, complete a work placement and also participate in a two-week summer school programme. At the time of graduation, it is anticipated that the EIT Digital Master School students are 100 percent employed or continuing in PhD-programmes. Over a third of the graduates plan to start their own company within two years of graduation.
For more information on selection criteria, admissions process and key deadlines, please go to EIT Digital Master School webpage.
Or go directly to the Application Portal and apply at the link below: