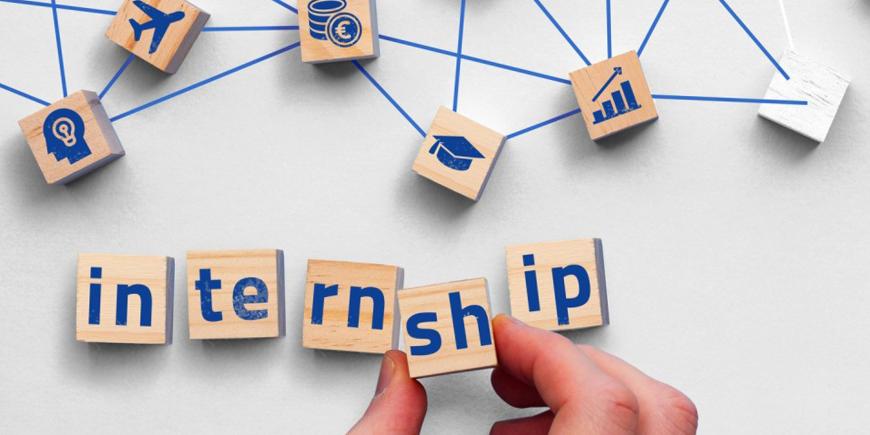 Applications are now open for the EIT Food RIS Fellowships. Develop your talent with top agri-food players during a paid internship in the EU.
Application deadline: 19 April 2021 23:59
The Action Line is divided into two complementary programmes – RIS Fellowships dedicated to Master of Science students and graduates, and RIS Talents dedicated to Ph.D. students and post-docs from 28 EIT RIS countries which both aim to promote brain circulation, contributing to enhancing the innovativeness of personnel and development of scientific impact by supporting the creation and diffusion of high-quality new knowledge, skills, competences and solutions to food system challenges.
Who can apply?
The EIT Community is looking for young passionate people from higher education upon the return to their homes EIT RIS countries, that will spur a wave of entrepreneurial innovations and support the development of the local agri-food ecosystem.
Overview of the programme
EIT Food RIS Fellowships project is divided into two complementary components:
RIS Fellowships, dedicated to MSc students, graduates and young entrepreneurs. Beneficiaries will have the opportunity to apply academic knowledge in practical contexts of work and develop a creative problem-solving competence at KIC partner organisations to spur a weave of entrepreneurial innovations in their home countries. Candidates will be able to gain hands-on experience in the food industry, strengthening their job-related skills and competences including analytical thinking and creative problem-solving. RIS Fellowships interns will be engaged in learning-by-doing activities at their host company - these could be internal projects or day-to-day tasks of each host partner.
RIS Talents, dedicated to doctoral students and young post-docs. Applicants will benefit from lessons learned in R&D works and they will also be encouraged to engage in industrial collaboration or entrepreneurship during their internship. RIS Talents interns will have an opportunity to develop critical thinking competence by participating in innovation projects, R&D projects led by EIT Food partner organisations or Horizon Europe projects.
Benefits of the internship
Precise matching candidates to the offered internship areas specified by each hosting company
Gain hands-on experiences solving real work problematic situations of the organisations
Develop your competences such as creative problem solving and critical thinking
Get EUR 1 350 (Fellowships) – EUR 2 000 (Talents) gross grant/month for support your expenses
Get mentorship of a high-profile expert in their field
Know and learn about other ways of working and discuss from a different point of view
Improve your Curriculum Vitae and get contacts and opportunities that will open up doors for your professional life
Enrich yourself knowing another country and getting involved in its culture
Benefit from greater international exposure of students and researchers from EIT Regional Innovation Scheme regions
Who is eligible?
Candidates come from one of the EIT RIS countries or regions. Please, check here the detailed list of EIT RIS countries available.
Have an interest in the agri-food sector
Have a proactive attitude and be passionate about student extra activities
Have analytical skills, be open-minded, goal-oriented and team player
Be able to work in English
Be available during the period from July until December 2021
Timing and Process
STEP 1: Fill out the RIS Fellowships application form (MSc) or RIS Talents application form (PhD) and upload 1-minute self-video. (March/mid-April)
STEP 2: Participate in the online workshop (Just for RIS Fellowships candidates). If you have been selected the EIT Community will contact you to take part in one of several recruitment workshops. Challenge yourself by solving group case-study and taking paper-pencil tests. (late-April/mid-May)
STEP 3: Present yourself during online interviews. If you meet the selection criteria, you will be invited to interviews with host organisations. Check the final list of interns on the project website (late-May/mid-June)
STEP 4: Enjoy your internship! (July-December)