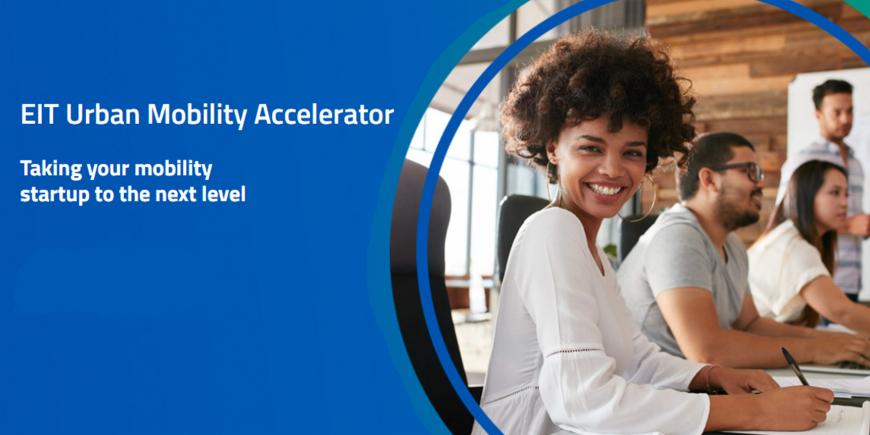 Taking your mobility start-up to the next level.
The EIT Urban Mobility Accelerator is a EU-funded program in five European regional hubs implemented through partners to take early-stage mobility start-ups to the next level. We are looking for early-stage startup-teams with business ideas that reduce congestion and increase efficiency in the transport system. With innovative approaches to make commuting faster or more enjoyable. With concepts to accelerate the transition to low- or zero-emission forms of transport – and with all other possible ideas that help to solve mobility related problems.
Selected startups receive
EUR 15 000 in equity-free funding for your start-up
Free six-month acceleration programme
Business coaching & training
Mentoring by industry experts and experienced founders
Validate your technology and market
Find your product-market fit
Get access to your first customers
Access to local ecosystems and infrastructure to drive growth and internationalisation
Get investor ready and establish contact to investors & VCs/funds
Get listed/Appear on the EIT Urban Mobility Startup Map
Enjoy six-month office space (in selected locations)
Direct access to "living labs" and cities for the creation of new products and services
Application deadline: 31 May 2020
Hubs, Location & Partners
Start-ups can only apply in one region per programme cycle. By default, the start-ups will be geographically allocated to the hub that matches its headquarters (well-founded exceptions are possible).
The regions CENTRAL, EAST and SOUTH start their acceleration programme in July 2020, the regions NORTH and WEST will begin in January 2021.
In 2020, start-ups from regions North and West can choose the region they would like to be allocated to.
For more information on the Innovation Hubs, a detailed view of the services each partner provides, as well as the eligibility criteria for start-ups and more information on the application process: