TeamUp: Where brilliant co-founders team up and create impactful agrifood startups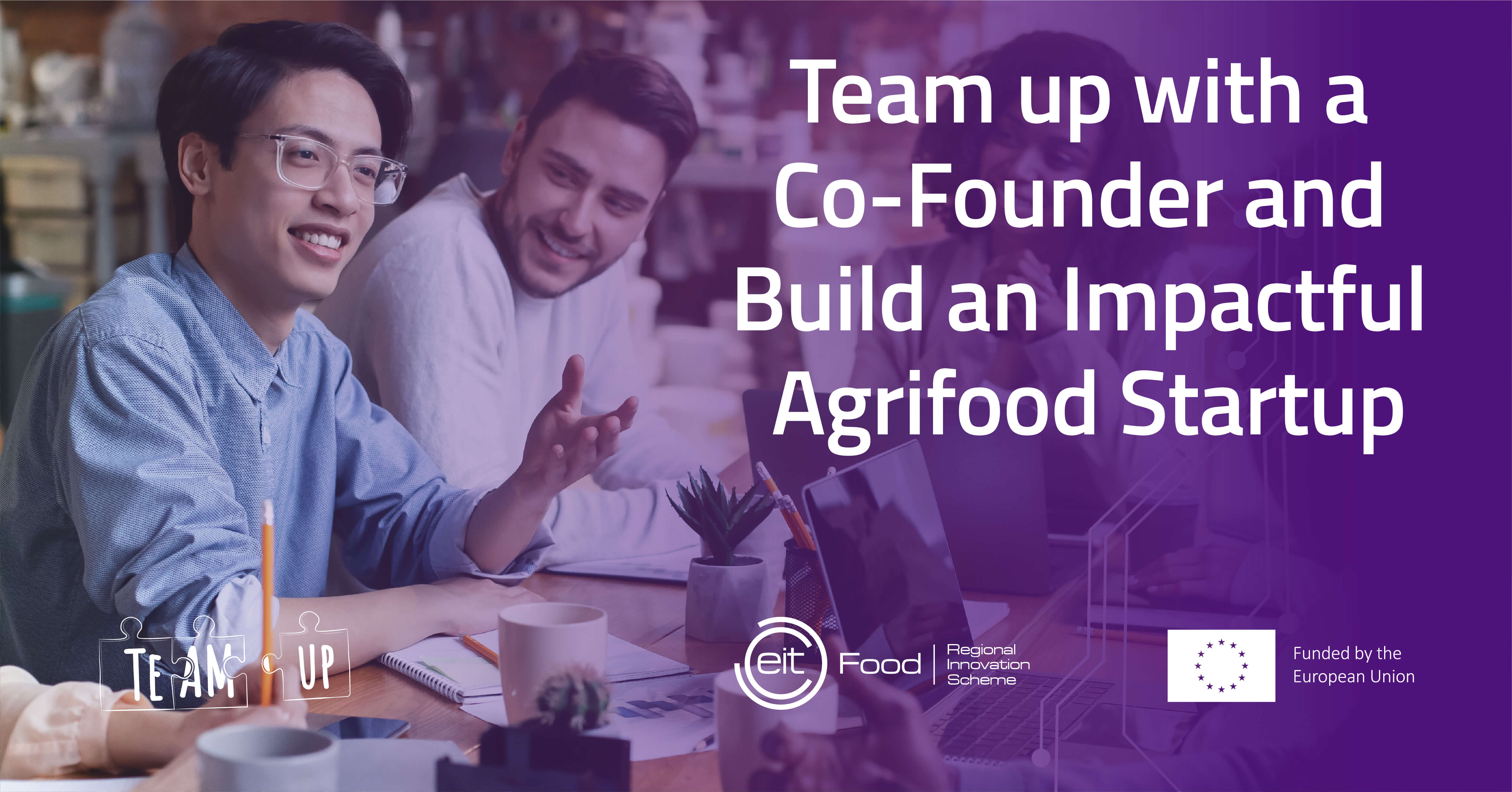 Are you looking for a tech or business co-founder to help you build an impactful agrifood startup? Apply for TeamUp, find the right co-founder and receive training and funding from EIT Food.
What is TeamUp?
TeamUp is an EIT Food programme that matches leading technologists with top business professionals and supports them in building impactful agrifood ventures. TeamUp provides important tools and support to build your startup including expert guidance, world-class training, mentorship, networking and funding. These new teams will be nurtured to create strong co-founder relationships with aligned purpose and values.
For whom?
For technologists and researchers who have an impactful agrifood solution but struggle to commercialise it
For business and startup professionals passionate about innovation in agrifood
TeamUp is open for applicants from Eastern and Southern Europe (see the full list of eligible countries on the programme webpage).
Why join the programme?
Find the right business or tech co-founder
Build and grow an impactful agrifood startup together
Get expert training and access to EIT Food network 
Receive a 2,000€ monthly stipend (per team) during a 3-month exploration phase and a chance to get further funding from EIT Food
Interested?
Applications for EIT Food TeamUp are open until April 30.