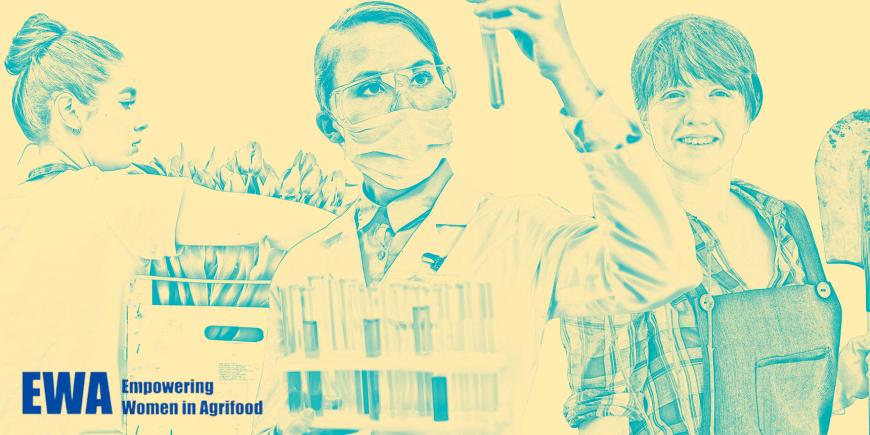 To boost entrepreneurial skills of women in countries part of the EIT Regional Innovation Scheme (RIS), EIT Food is looking for eight organisations based in Bulgaria, Estonia, Greece, Italy, Latvia, Lithuania, Poland, Portugal, Romania, Spain and Turkey that would organise activities within the project Empowering Women in Agrifood (EWA) in 2021.
The main objective of the activities to be developed is to support women entrepreneurs in the food sector within the above-mentioned countries to find innovative solutions that tackle the current food system problems and build business ideas. On balance, the project will also help these women to access other programmes offered by EIT Food. Up to 50 women entrepreneurs from countries with modest to moderate innovation rates (check countries here) will participate, during six months, in an educational programme tailored for female-specific challenges regarding entrepreneurship. After this training period, they will have the required knowledge, confidence and support to meet and exceed their aspirations, leading them to successfully start and develop sustainable businesses.
The secondary aims of the activities are:
Developing early stage start-ups and create new ones
Sparking co-founder relationships
Building links between industry, academia, start-ups and the wider community
The activities will include:
scouting services
mentoring and training of female entrepreneurs working in the agrifood sector
organising workshops and providing networking opportunities
organising a final pitching event
Learn more about Empowering Women in Agrifood project
The present call is launched by EIT Food to select organisations that would perform activities described in the Project Activities format and requirement sections. The selection process is implemented as an open call managed by EIT Food, Co-Location Centre South together with Co-Location Centre North-East, using clear and transparent selection criteria.
Download the call for more information