Venture Centre of Excellence: access to finance and strategic connections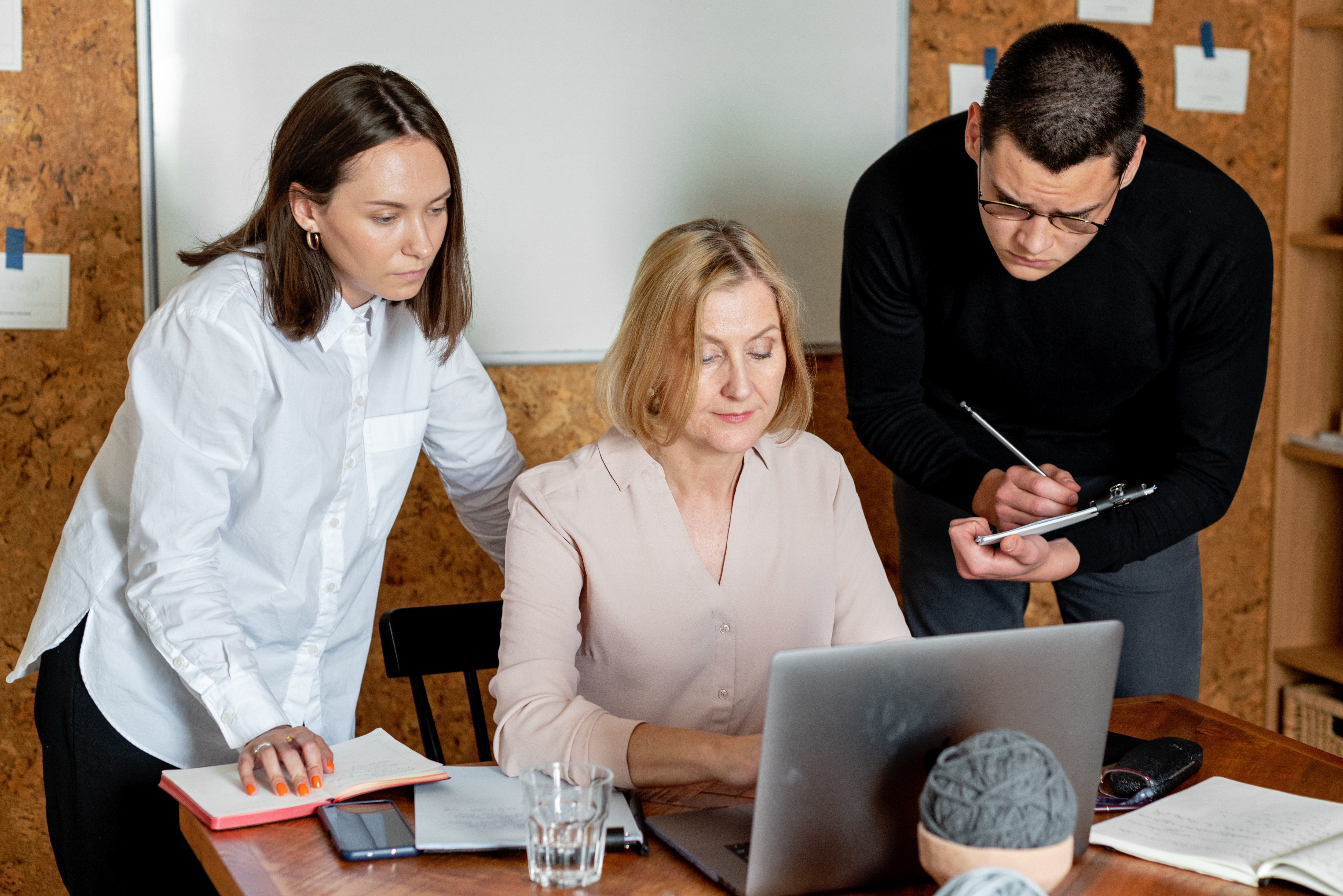 EIT Health and the European Investment Fund (EIF) are partnering to operate the Venture Centre of Excellence (VCOE), a public-private co-investment programme to empower finance for European health small and medium size enterprises (SMEs).
The VCOE connects life science investors with high investment capacities such as venture capital funding, corporate or industrial firms, Technology Transfer Offices, insurers and more – with highly qualified Pan-European SMEs using an exclusive artificial intelligence platform that brings all members together.
Companies in the programme receive support to fundraise and have key access to services provided by EIT Health in support of their Series A, B and up-to-pre-IPO fundraising rounds.
Become part of the programme that already encompasses 2€ billion of investment capabilities!
What SMEs get
ACCESS TO EQUITY FUNDING
Fundraise through direct or co-investments utilising our high-capacity investment programme
COMPLEMENTARY FINANCIAL SUPPORT
Get facilitated access to further non-dilutive funding
PERSONALISED SUPPORT
Receive tailored support from experts and others in our network to increase your attractiveness to investors and facilitate fundraising
VISIBILITY AND ACCESS
Gain visibility amongst a broad range of expertly qualified investors across all health sectors
COMPANY ASSESSMENT
Have your company's needs and opportunities assessed with our exclusive vetting process
EIT HEALTH NETWORK
Access the EIT Health ecosystem of offerings, which accelerate your international growth and opens access to finance
How VCoE works
Apply
Submit your application through our platform at any time throughout the year. Upon submission, your application will be checked against the eligibility requirements
Get selected
If your application is accepted, sign an NDA and MoU and pay the assessment fee of €2,000.
Reflect with experts
Provide detailed information for the experts during interactions, which will aid the assessment of your company.
Assessment outcome
Receive your assessment outcome and concrete service recommendations.
Sign the agreement
If accepted into the VCOE, you will be required to sign a participation agreement. This triggers service support and promotion to investors.
Success!
After successful fundraising, a success fee is required based on the funding accessed from new investors thanks to the support of VCOE.
VCoE Members' Meetings
VCOE Members Event in Bits&Pretzels
For the first time, VCOE investor members gathered in Paris in person and virtually during HTID. During VCOE exclusive sessions, they interacted with each other, and the first assessed companies were there to shape collaboratively and pursue co-investments.
29 June 2022 – Munich, Germany 
Other VCOE Members' Events
SACHS Forum, HTID, BioProcess International Boston, HIHR
Further events to come in 2022
Who should apply
To qualify, your SME must:
be based in any Horizon Europe country
work in healthcare
seek more than 6 million euros in their next fundraising round
be developing a transformational technology, currently at TRL6+
intend to continue growing in Europe
Financial obligations
Fees to complete the assessment process for companies are €2,000.
Companies that are successful in the selection process and wish to confirm their participation in the VCOE will pay a service and mentorship fee of €8,000.
Upon successful fundraising within the VCOE programme, the SME will pay a percentage-calculated fee of the capital that has been raised thanks to new investors in the company. Further details will be provided during the application process.
Apply now
Applications are open throughout the year. Please get in contact with our team to start your application process.
Ready to access finance and strategic connections?
Get in contact
VCOE for investors
As a life sciences investor you will:
Join Europe's premier open innovation and co-investment programme
Get access to innovation insights
Amplify your scouting, sourcing, and syndication capabilities
Increase your research and development, strategic collaboration, commercial partnership and other capabilities
Leverage partnership opportunities accessed across the VCOE's qualified member base
To learn more about joining the programme as an investor, please contact: Isaac Middelmann