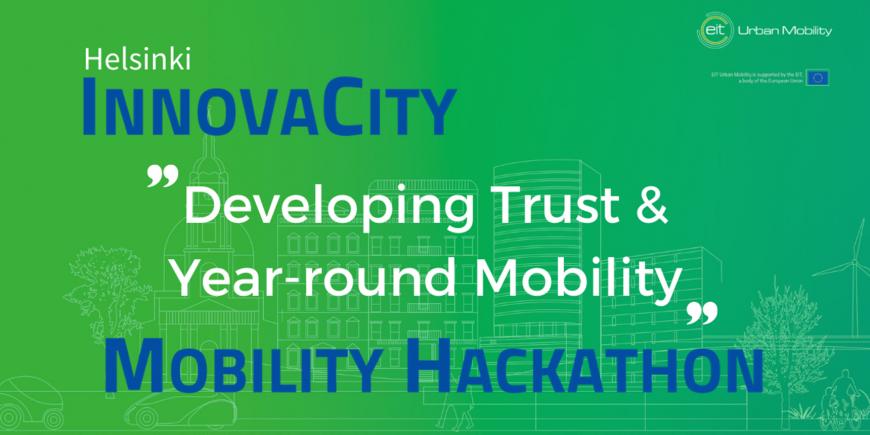 Helsinki is calling all Mobility Innovators! Take part in the InnovaCity Helsinki online workshop on 13-15 November 2020.
Do you have an innovative solution to improve mobility in Europe? Are you interested in growing your network and learning about design thinking?
EIT Urban Mobility invites you to join the InnovaCity Helsinki from 13 to 15 November (online event).
This is a 2.5 day hackathon-style workshop providing participants with the essential skills of design thinking and the opportunity to apply these skills while working to solve the biggest mobility challenges.
Challenges
You will form teams with participants from around the world and tackle one of the two challenges presented by the City of Helsinki.
Challenge 1: Adapting the business model of public transportation during COVID-19
Challenge 2: Developing urban mobility solutions for four seasons
Check out the InnovaCity Helsinki Challenges document for more.
Prizes
First prize: Access to EIT Urban Mobility's Global Week programme, and benefit from:
Second prize: Access to Smart City Live 2020 Conference (from 17 to 18 November).
Third prize: One hour coaching session with Dr. Karl Thomas from Creatovation.
This event is open to all innovators, entrepreneurs, companies, and cities to solve the strategic mobility challenges of the municipality of Helsinki. Can't afford a ticket? Don't worry! We don't believe in creating barriers for innovation and entrepreneurship. Simply apply for a free waiver ticket on Eventbrite.