Catapult 2023: Meet the Winners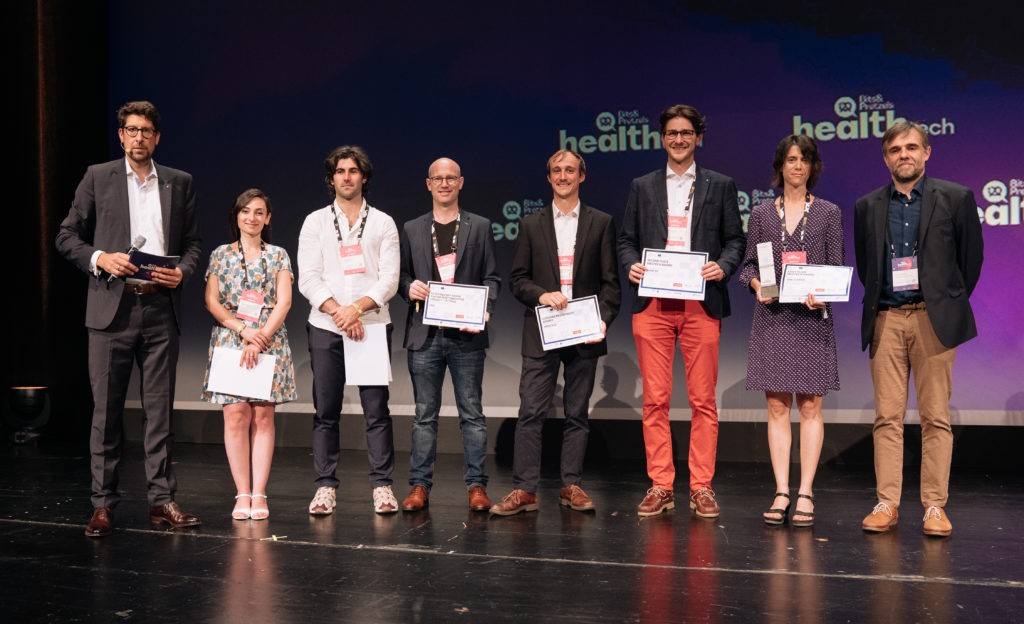 On 20 June at the Bits & Pretzels HealthTech Conference, the EIT Health Catapult 2023 competition winners were revealed. The winners will receive up to EUR 30 000 and in-kind industry prizes!
Now in its seventh year, Catapult has already supported more than 200 start-ups, with a community of more than 400 investors and 2 500 healthcare professionals backing the programme. Catapult is part of EIT Health's extensive portfolio of initiatives aimed at elevating a fresh generation of companies capable of delivering transformative solutions to health challenges faced by Europe's citizens.
The winners represent the finest in European healthcare innovation across the Biotech, MedTech, and digital health categories. 
Medtech 
In the Medtech category, timeisbrain has captured the spotlight with its groundbreaking approach to revolutionising stroke care. By leveraging cutting-edge AI algorithms, timeisbrain has developed a state-of-the-art platform that enables real-time identification and assessment of stroke patients, ultimately leading to faster treatment decisions and improved patient outcomes.
Biotech
immunyx takes centre stage in the biotech category with its revolutionary immunotherapy advancements. Their innovative approach harnesses the power of the immune system to combat cancer and other challenging diseases. By developing personalised treatments tailored to each patient, immunyx is paving the way for more effective and targeted therapies, offering new hope to patients worldwide.
Digital Health
deepeye stands out in the digital health category with its transformative AI-powered diagnostic solutions. By employing deep learning algorithms and computer vision technology, deepeye has developed a platform that accurately detects and analyses medical images, enabling earlier and more accurate diagnoses.
And much more...
In addition to the category winners, the esteemed Alex Casta Audience Award goes to BiomeDx, a start-up making waves in the healthcare industry. BiomeDx has gained recognition for its innovative approach to leveraging microbiome analysis for personalised healthcare. By analysing the unique composition of an individual's microbiome, BiomeDx aims to unlock valuable insights for personalised treatments and preventive healthcare strategies. 
Each year, the EIT Health Catapult unearths some of Europe's most inspiring start-ups, and the 2023 competition was no exception. The reveal of the winners at yesterday's finals at the Bits & Pretzels Conference marked another milestone in European healthcare innovation. We stand ready to support these start-ups in their mission to transform healthcare.

Magda Krakowiak, Director of Business Creation, EIT Health
Catapult is delivered by EIT Health and run by three EIT Health partners: Cap Digital, Medical Valley and BioRN. It has a proven track record of bringing fresh perspectives to the European health sector. Throughout the programme, start-ups receive intensive training as they build their credibility and visibility through pan-European exposure. We would like to congratulate all the 21 finalists who pitched at the Bits & Pretzels Healthtech event.