EIT Digital and EBAN are teaming up to invigorate European entrepreneurship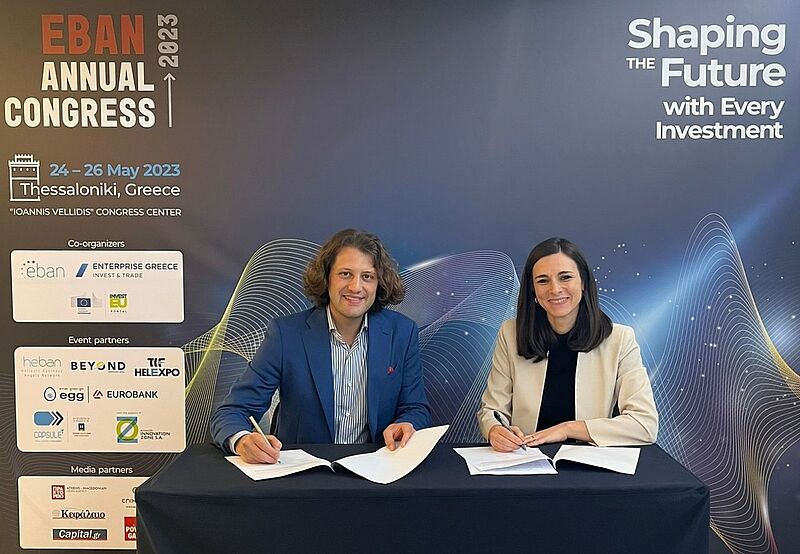 The European Business Angels Network (EBAN) and EIT Digital's collaboration will combine EBAN's pan-European network of early-stage investors with EIT Digital's vast deep tech ecosystem.  
Launching a deep tech start-up is a capital-intensive endeavour that often requires the backing of angel investors. And while early stage investing inherently comes with a high level of uncertainty, business angels are always looking to minimise risk. In this context, we're announcing a new, mutually beneficial collaboration between EBAN and EIT Digital. With an ecosystem full of start-ups and a host of programmes to support them, EIT Digital can now represent a new source of deal flow for members of EBAN. Conversely, members of EBAN collectively have a huge portfolio of start-ups that can benefit from EIT Digital's programmes to ensure these companies survive, thrive, scale-up, and grow.
The partnership between EBAN and EIT Digital is a testament to the commitment of both organisations to nurturing and growing the tech ecosystem in Europe, accelerating early-stage investments in start-ups, and sharing best practices. Our combined strengths will allow us to have a significant impact on the European deep tech and digital entrepreneurial landscape and go as far as bolstering Europe's competitiveness on a global scale.

EIT Digital Chief Innovation Officer Diva Tommei 
European business angels invest an estimated EUR 11.4 billion a year and play a vital role in the creation of wealth and jobs. EBAN is the pan-European representative for the early-stage investor community, promoting successful and responsible angel investing, and serving as the voice of angel investing in Europe.
EIT Digital conducts a host of activities to enhance European entrepreneurship. Our educational programmes have trained thousands of students - the next generation of digital entrepreneurs. Our Venture Programme and Open Innovation Factory have allowed hundreds of entrepreneurs to start companies, find partners, develop new products and enter new markets. Our Speed Master executive training course fills in the knowledge gaps for first time founders and veterans alike. And our Growth Services team has helped hundreds of successful start-ups make the jump to scale-ups when it's time to raise a Series A.
Now, through this partnership, EBAN and EIT Digital are teaming up to invigorate European entrepreneurship like never before. We will identify the top talent, the top innovators and provide them with the combined resources they'll need to turn their top tech into companies that are the engine of the European economy.