EIT Digital and the European Innovation Council continue collaboration to promote deep tech in Europe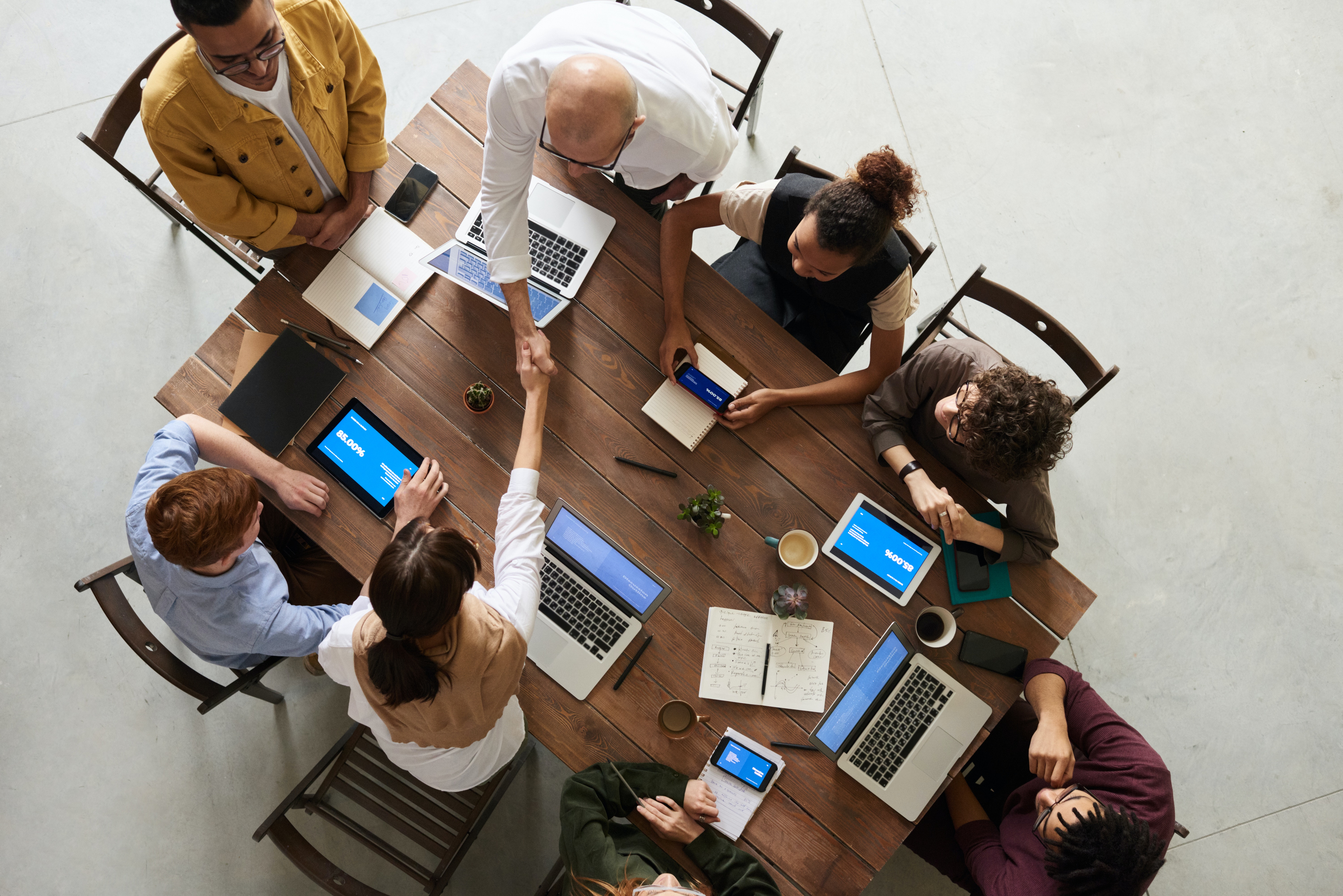 After a year of successful cooperation, the European Innovation Council (EIC) and EIT Digital continue to work together. Through the EIC Ecosystem Partnerships and Co-Investment Support programme now, the beneficiaries of the EIC's programmes can access EIT Digital's latest services: Access to Talent, Access to Finance, Access to US market, Speed Master, as well as all EIT Digital core ecosystem services.
The cooperation is another example of EIT Digital leading European-level initiatives that advance digital and deep tech innovation. The announcement of EIC cooperation is the latest success in 2023, a year in which EIT Digital has already secured 11 new European projects as well as strategic partnerships with key stakeholders such as EBAN, Plug and Play and the X.2 programme.
The announcement follows a pilot year of collaboration between EIT Digital and EIC resulting in scaleups reaching their investment milestones, mobilising more than EUR 25 million private capital.
Under the EIC Ecosystem Partnerships and Co-Investment Support programme , EIC will finance its beneficiaries' access to EIT Digital  services. As a major component of the Horizon Europe Programme, EIC supports individuals and companies involved in early research, market deployment and scaleup of deep-tech innovations – the same audience served by EIT Digital.
We are bullish about building a strong digital Europe - the growth potential, the disruptive technology and societal impact of European deep tech startups. We have a track record of supporting deep tech talent, startups, scaleups and working with the biggest players in European public procurement, like the EIC, the EIF, the ECB. We are extremely pleased to continue our collaboration with the EIC and enable more deep tech startups and scaleups to level up.

Federico Menna, EIT Digital's CEO on the collaboration.
The five EIT Digital programmes involved
The new collaboration will see EIC supporting their beneficiaries' participation in five EIT Digital programmes:
Access to Finance (A2F): Supports growth of European deep-tech digital scaleups by helping them secure venture capital. Check out the Growth Services offers of EIT Digital.
Access-to-Talent (A2T): Allows scaleups to tap the large reservoir of innovation, creativity and fresh talent available from EIT Digital Master School students. Participating companies can provide their business challenges to students, who will work in teams to suggest creative new solutions. Companies can also hire EIT Digital students as interns – and have an opportunity to scout the talent pool of current EIT Digital Master School students as well as the 3,000 alumni of the programme.
Access-US-Market: A 12-week intensive programme carried out by EIT Digital's Silicon Valley Hub, to support mature scale-ups looking to enter the U.S. market. Check out the EIT HUB Silicon Valley's website and offerings.
The Open Innovation Factory: The EIT Digital Open Innovation Factory supports the boost of early-stage European startups interested in gaining market traction for their products and services.
Specifically, the programme is looking for world-class digital DeepTech Activities developed by corporates, research and technology organisations and/or universities together with early-stage ventures that have demonstrated market and investor traction and can leverage the program to boost their growth even further.
The EIT Digital Speed Master: It is an executive course targeting European deep-tech startups, scaleups and individuals running growth-oriented ventures. Through its four modules: Management, Strategy, Business Development and Access to Finance EIT Digital's Speed Master builds the skills and provides the insights professionals need to navigate a dynamic business environment and thrive during their startup journey.
Building on past successes
The new cooperation with EIC follows a successful one-year pilot programme of cooperation between EIC and EIT Digital.
The EIC and EIT Digital Venture Acceleration Programme, which allowed EIC Accelerator companies and Seal-of-Excellence holders to gain EIT Digital support. Ten deep-tech scaleups were granted free access to the 12-month EIT Digital Growth Services Programme. The participants received dedicated EIT Digital training, guidance and network connections in order to access financing and to access their target market.
Several of these companies have already achieved milestones thanks to the support of EIT Digital fundraising specialists: