EIT Food's WeValueFood project: engaging the next generation of European consumers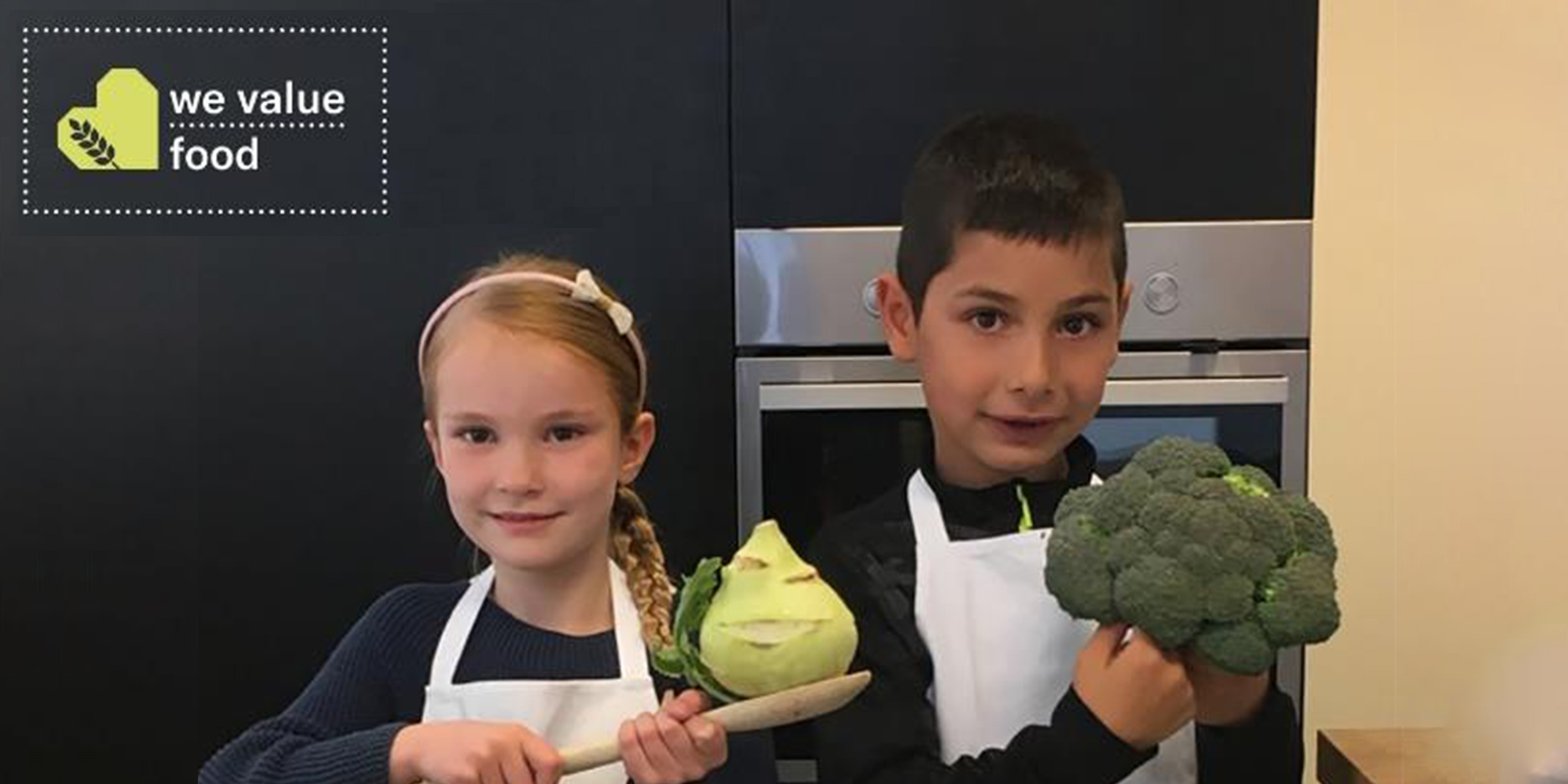 Funded by EIT Food, the WeValueFood project aims to educate and engage the next generation of European consumers to make improved food choices.                      
Where does our food come from? How does food affect our health? And our planet? Knowing the answers to these questions are crucial to overcome the major problems our society is facing today in terms of obesity, food waste and the impact of our food system on the environment. Read on to find out how the WeValueFood project engaged and empowered the next generation of European consumers to make improved food choices.
Infotainment for children in Iceland
In Iceland, project partner Matís designed the Krakkar Kokka (Kids Cooking) programme, through which primary and lower secondary school children learned about the United Nations' global goals, food traditions, local resources and sustainability through play and education. This 'infotainment' method aims to increase children's knowledge about regional food production and raise their awareness of responsible consumption behaviour and sustainable production methods.
As part of this programme, children went on field trips to primary food producers in the area and gathered raw ingredients in the wild. Afterwards, they learned how to cook these ingredients and had a chance to eat what they prepared. These trips were documented so children all over the country could learn from them. For this purpose, children themselves were involved in making the videos, with the help of their teachers. Via the Krakkar kokka Instagram, children and their parents, as well as local food producers can learn about local food resources and how to prepare them.
Another infotainment approach was the 'Food in space' day. Children between the age of 12 -15 years old learned about the history of space travel, food and food circulation in space, our senses, and how our perception changes in space. Children participated in several practical exercises focussing on our senses and food in general and within the context of space.
Virtual store and farm visits in Finland and Poland
In Finnish and Polish schools, the project partners the University of Helsinki and the University of Warsaw, introduced the Finnish food educational tool called 'Trip to the store'. This initiative aimed to increase the interest and understanding of third-fifth grade pupils regarding food. Children were educated about the origin of food and healthy eating. The idea was that by raising young people's interest in food, their awareness and appreciation of food also increased. Due to the ongoing COVID-19 pandemic, trips to the stores were conducted virtually. Via a remote connection, children had the opportunity to speak to a store manager and to go online grocery shopping. By doing this, they have learned where the products in a store come from, which bread is the richest in fibre and which food products are domestically produced. Besides the store visits, children also visited a goat farm and enjoyed an online chat with a farmer.
Lesson plans for these and over 350 other educational tools can be found in a decision support tool, called Database for Educators: Choices for Incorporating Food (DECIFood). DECIFood can be used by educators across primary, secondary, and tertiary educations levels, to help them retrieve and utilise suitable resources about food education, based on defined criteria selected by educators.
Peer-to-peer communication in the UK and Spain
In the UK and Spain, young food-savvy consumers, called Food Champions, were recruited to inspire their peers through sharing food-related knowledge on social media and school networks. In this way, the Food Champions contribute to a society that is more knowledgeable and discerning about the origin of food and how it affects our health and planet.
At Queen's University Belfast, a group of students who were already highly engaged with food matters, received training and support from communication experts on how to share evidence-based information, to amplify their voice online, and to engage with followers. The students communicated the value of food through social media and peer-to-peer activities, empowering their existing networks to make healthy lifestyle choices.
Another group of students, more disengaged with food issues, participated in a parallel programme aimed to develop their food skills. Through online workshops and cooking classes, students learned about topics such as food waste, food labels, and food safety.
In Spain, IMDEA Food and the Food Science department of the University of Madrid (UAM), fostered a network of Food Champions. These Food Champions included food and science graduates, and they were encouraged to attend online events addressing nutrition and health-related topics as well as to create their own social media channels and communicate about such topics. The Food Champions were inspired to build a meaningful connection with their audience, combining a flair for communication with a robust background in food and health science.
In the video below, the Spanish Food Champions Madres Cientificas, CocinaCorreCome, beFEEDus, Fermentilandia, introduce themselves and their social media channels, the reason why they decided to join the WeValueFood project, and their project activities.
About the WeValueFood project
The WeValueFood project is a two-year Grand Challenge project funded by EIT Food, aimed to educate, engage and advance the young Europeans' knowledge and appreciation of food, thereby empowering the next generations to make the best choices about the food that they eat. The project involves 12 European partners from education, academia and industry, and communication sectors. WeValueFood ran from 2019-2020 and was led by Queen's University Belfast.
 For more information on the project, please visit the dedicated page