EIT Health: Towards citizen-centred active ageing and well-being – Phase 2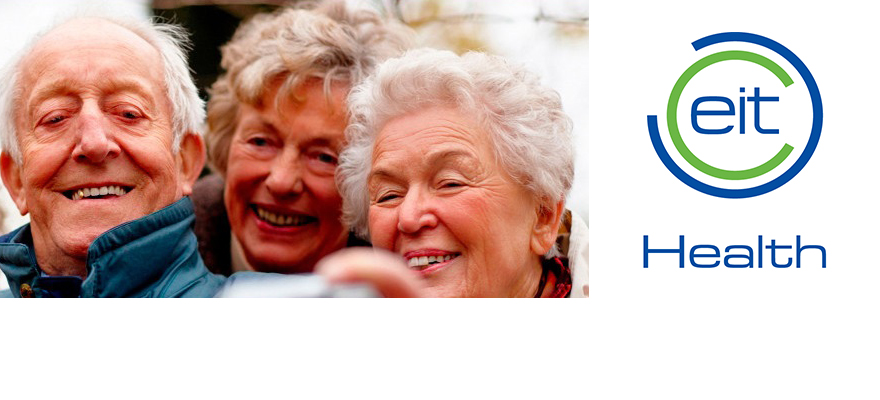 The project "Towards active wellness and active ageing focused on citizenship", supported by EIT Health, begins its second phase with a Summer School to be held on 12, 13 and 14 June at the Palau Macaya in Barcelona.
As a part of the Centre Framework Project, the programme is included at the initiative led by the University of Barcelona "Ensuring the autonomy of the older persons: innovative training for a society of all ages".
The project has the main objective of reaching the specific field of older persons' care based on the accumulated knowledge and the advances made in educational and research projects by the University of Barcelona GISME Group in recent years. All that from an evidence-based knowledge, a multidisciplinary approach, and pedagogical innovation that allows reaching all the agents involved in older persons' care.
The first phase of the educational project began on 19 April with a Professional Training at Official College of Psychologists of Barcelona in which four experts in the autonomy of older persons from four different disciplines (psychology, medicine, law, and nursing) provided a vision and mission of geriatrics these professional associations.
This second phase is aimed at those who have attended the training provided in the various professional fields (psychology, medicine, law and nursing) as well as at experts from public and private entities in charge of managing care services for older persons and at professionals who are directly responsible for such care. The Summer School venue will be kindly offered by our Spanish partner "la Caixa" Foundation: the sessions will be held in the beautiful setting of Barcelona, at Palau Macaya.
The training will be given in both Spanish and Catalan and is completely free. However, all stakeholders should register because places are limited.
Consult the programme and register here.
For further information about Phase I, download the booklet here.
---
Catch up with the latest news from the EIT Community in the Newsroom.
Subscribe to the EIT Newsletter to get the best of the EIT Community's news in your inbox once each month.
Do you use social media? Follow us and get updates in your news feed.