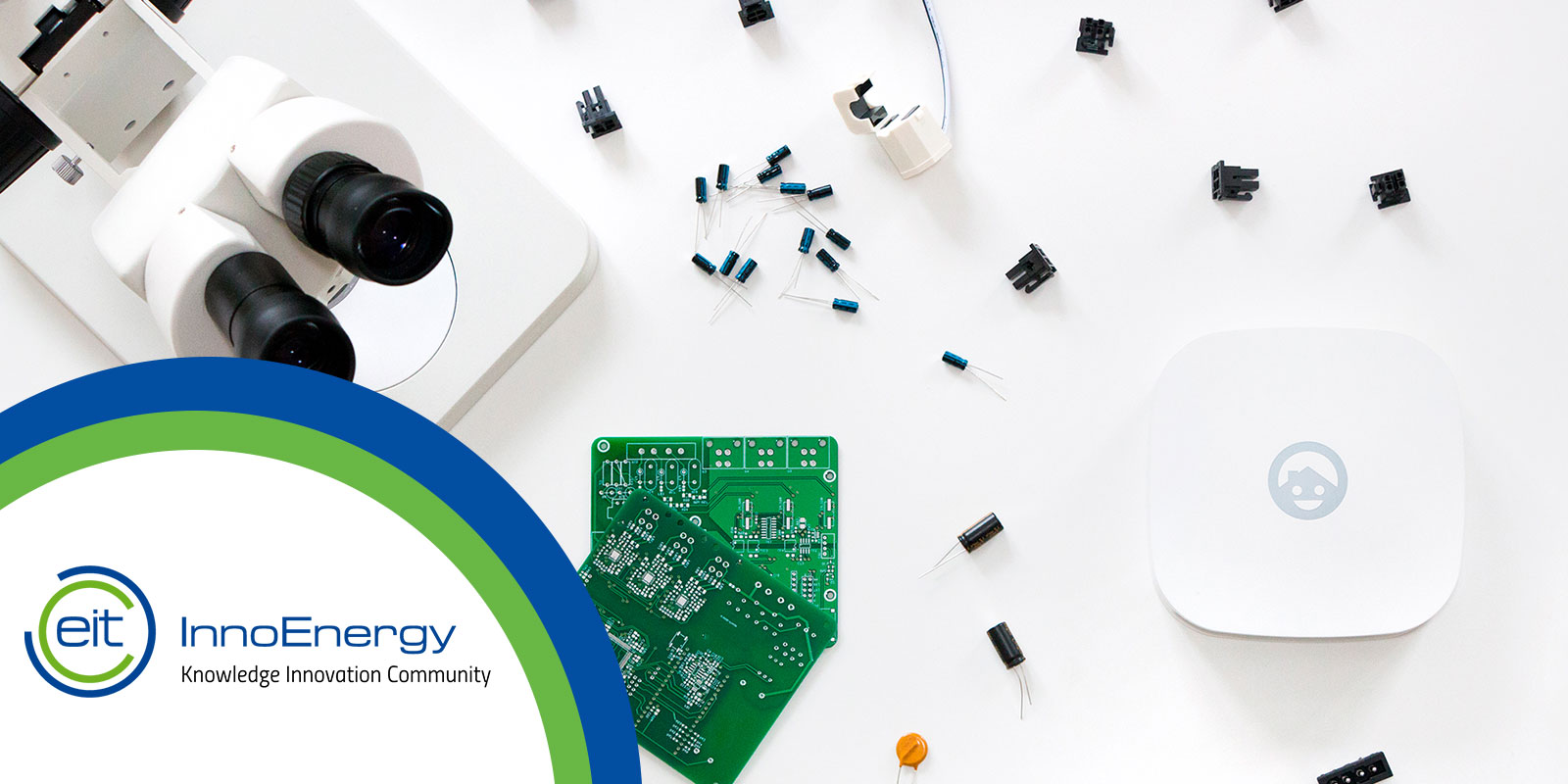 Ukrainian company Ecoisme has joined EIT InnoEnergy's portfolio
Ecoisme is a smart energy monitoring sensor which allows homeowners save up to 15% on their electricity bills. It provides the full picture of user's home energy usage and their home appliances activity. Using gamification and tips Ecoisme keeps homeowners motivated and engaged to save money and energy.
Ecoisme has received support from EIT InnoEnergy Boostway acceleration programme. As a result, the company will have access to EIT InnoEnergy's community of experts and partners. CEO of Ecoisme Ivan Pasichnyk said the following: 'We are very thankful for this support and opportunity. We were glad to see the EIT InnoEnergy's interest not just in Ecoisme, but also in Ukrainian companies. We believe this is a beginning of communication between EIT InnoEnergy and Ukrainian companies'.
To introduce EIT InnoEnergy's representatives to the Ukrainian Community, Ecoisme organised an event, called "Financial instruments for start-ups: investments, grants, loans" that took place in Kiev on 21 February. Among EIT InnoEnergy and Ecoisme there were also speakers from Borsch Ventures, Greencubator, Ukrainian National Startup Fund and iHub.
'EIT InnoEnergy has invested in the Ecoisme project which changes the household owners' knowledge about energy usage and allows them to save money. It's not only an investment in the product, but also in the passionate and conscious team', said Łukasz Świercz, Business Creation Officer at InnoEnergy Central Europe.
EIT Regional Innovation Scheme
Ukraine is one of the countries that is part of the EIT Regional Innovation Scheme. The EIT Regional Innovation Scheme (EIT RIS) is the EIT Community's outreach scheme. The scheme enables the transfer of good practices and know-how from the EIT's unique approach to boosting innovation. The EIT Regional Innovation Scheme was introduced in 2014 to share good practices and experience emerging from EIT Community activities and to widen participation in our activities across Europe.
---
Catch up with the latest news from the EIT Community in the Newsroom.
Subscribe to the EIT Newsletter to get the best of the EIT Community's news in your inbox once each month.
Do you use social media? Follow us and get updates in your news feed.