The EIT InnoEnergy MSc SELECT programme has helped the team gain business and project management skills
In one of the world's poorest countries, it may come as no surprise that the rural villages making up the African nation of Togo are without reliable power. In this unforgiving terrain where the sun is the most significant resource, renewable energy can mean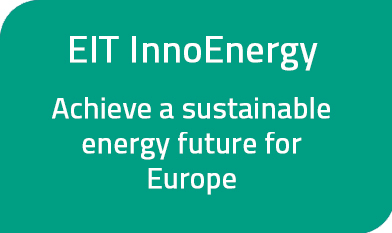 the difference between actually having electricity or not. Therefore, a team of students in the EIT InnoEnergy MSc SELECT programme has made it their EIT InnoEnergy Project of the Year (IPoY) to help bring solar power to the region – in coordination with Engineers Without Borders (EWB) and Jeunes Volontaires pour l'Environnement (JVE). An undertaking which these students say, 'really demonstrates what cool and meaningful projects we can do in the EIT InnoEnergy curriculum.'
Teaming up with Engineer without Borders
This motivated group of nine students all share the same passion for off-grid electrification solutions in rural developing areas. When they discovered that EWB was working on several of these type projects, already having strong partnerships with philanthropic organisations in Africa such as JVE, it seemed natural to team up with them. EWB also has a lot of in-house knowledge on rural electrification and the development of microgrids, plus the distinct advantage of having experience in executing projects in Africa. Building a microgrid here is a multifaceted problem, so any expertise to draw from is invaluable. And with the team's scalability tool, which is part of the business strategy, the microgrid they develop for the small village of Yikpa can be used for others in the area.
Responsible progress
Recognising that it is indeed very challenging to develop a microgrid from scratch in a place such as Togo, the team faces a host of obstacles such as lack of consumer data, load unpredictability, renewables policy stability, and system costs or payment structure. And while it's easy to say: 'What a great idea to bring this village electricity!', one also has to think beyond technology. You have to consider if the people in the village will know how to use electricity once they have access to it. Will they socially accept it? And how much electricity can they actually afford? This project takes things beyond the actual development of the microgrid, by organising a social awareness campaign, so people in the villages can be educated about electricity.
The EIT InnoEnergy skillset
With the team's members being spread out over four different countries in Europe, it is a challenge to work together. Luckily, they have gained a lot of experience in the MSc SELECT programme on how to work remotely and communicate effectively. Additionally, the course by the ESADE Business School taught them the principles of project management and teamwork. The Togo microgrid is the first time they work on a project where the technical and business side is so interconnected – and they will now get a real taste of how something goes from paper to reality.
---
---
Making a real-life difference
The team started the project in August 2018, and with an initial design of the microgrid close to completion and the business model almost formulated, they are really seeing progress. The team aims to complete their project involvement with a finalised design for the microgrid in Yikpa, as well as the feasibility study for microgrids in two new villages. They also want to equip JVE with a business strategy to run their company, as well as give JVE and EWB a ready-to-use tool to design additional microgrids in the area. Ultimately, the team's legacy should be an assessment tool to transfer their knowledge, making it easier for locals to deploy microgrids in the future.
EIT InnoEnergy helps partially fund their field trip in February, which will be crucial to gather data for the expansion of the microgrid, as well as the execution of the social awareness campaign. The team is seeking additional funding for the project, as well as companies or experts willing to share their knowledge with them. They know the value of learning from existing projects – and there are a lot of people working on microgrids in Africa right now. Anyone interested in contributing to the improvement of life in this developing nation, please contact Aleksandra Radwanska: aleksandra.radwanska@kic-innoenergy.com