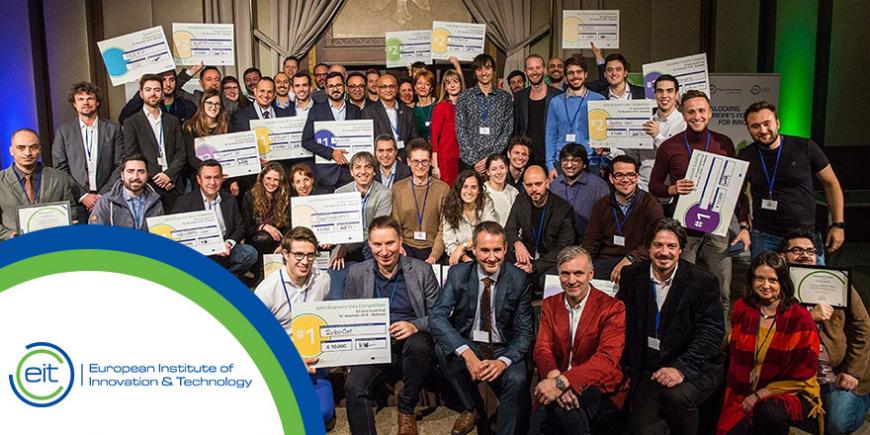 EUR 200 000 awarded and more to come in 2019
More than 200 teams applied to EIT Health, EIT RawMaterials and EIT Food Accelerator programmes in 2018, receiving more than EUR 200 000 in grants, and support to launch their businesses, also outside their countries' borders.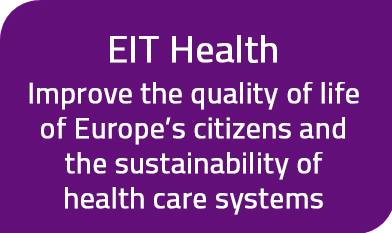 More than twice as many teams applied for EIT Health programmes in 2018 compared to the previous year. In 2019, EIT Health will maintain its extensive offer for innovators in different stages of development: from early idea stage up to companies ready to enter foreign markets. One of these will be the highly competitive EIT JumpStarter, opening doors towards European markets and connecting participants with the broad Knowledge and Innovation Community networks.
"Hopefully, one day, my research will go from the lab into the real world"
In 2018, 67 teams entered the Joint Business Ideas Competition, a pre-Accelerator programme by EIT Health, EIT Food and EIT RawMaterials. All of them were teams with scientific backgrounds, but little or no business knowledge. During the intensive two-day boot camp, they learned basic entrepreneurial skills, gained an insight into market segmentation, worked on their competitive advantage and, at the end of the training, prepared their very first pitch deck.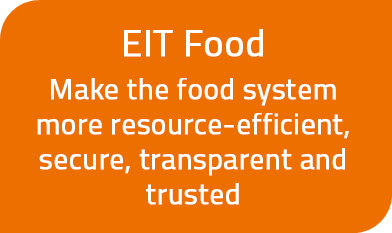 21 teams were then selected to proceed to individualised thematic education and mentoring programmes, before the EIT Joint Grand Final in November, during which they pitched in front of an international expert jury, winning 1st prizes worth EUR10 000.
EIT Health: boosting innovative SMEs to increase Europe's competition
In early 2018, EIT Health opened calls in three different Accelerator programmes for grants of EUR135 000 (EIT Health InnoStars Awards; European Health Catapult training and competition programme; and EIT Health HeadStart Funding).
The winner of the InnoStars Awards, selected from more than 1000 applicants, was the Lithuanian Oxipit, who won EUR 25 000 for product validation.
HeadStart Funding, which brings companies to an investment-ready stage, awarded two first prizes worth EUR 12 000 each to the Italian HeartWatch and the Latvian Koatum.
---
---
The European Health Catapult supports the best-of-the-best start-ups in Digital Health, Medtech, and Biotech in Europe. Following coaching, 42 regional winners were selected to compete in the semi-finals in Leuven (Netherlands), Grenoble (France) and Erlangen (Germany). They were judged based on the market readiness and anticipated impact of their healthcare innovations, and the most promising 22 start-ups were invited to the finals, on 4-5 December, during the EIT Health Summit in Lodz, Poland.
The Biotech, Digital Health and Medtech categories were won, respectively, by SyNoesis, Sleepiz and Aenitis Technologies.
In 2019 EIT Health is fine-tuning and extending its

programmes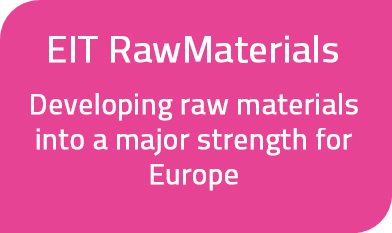 In 2019, EIT Health will continue its cooperation with EIT Food and EIT RawMaterials in the EIT JumpStarter programme. Around 90 teams will be invited from the three thematic sectors to enter the programme and the best 18 will go to the finals (six from each category) to win money prizes of up to EUR 10 000. Calls will open up very soon.
The call for InnoStars will be announced by 28 February and, after the first selection process, applicants will be prepared during two boot camp sessions and a series of professional trainings throughout the year, before the final competition in November.