EIT Manufacturing Athens Hub (CLC South East) hosts successful first Info Day in Cyprus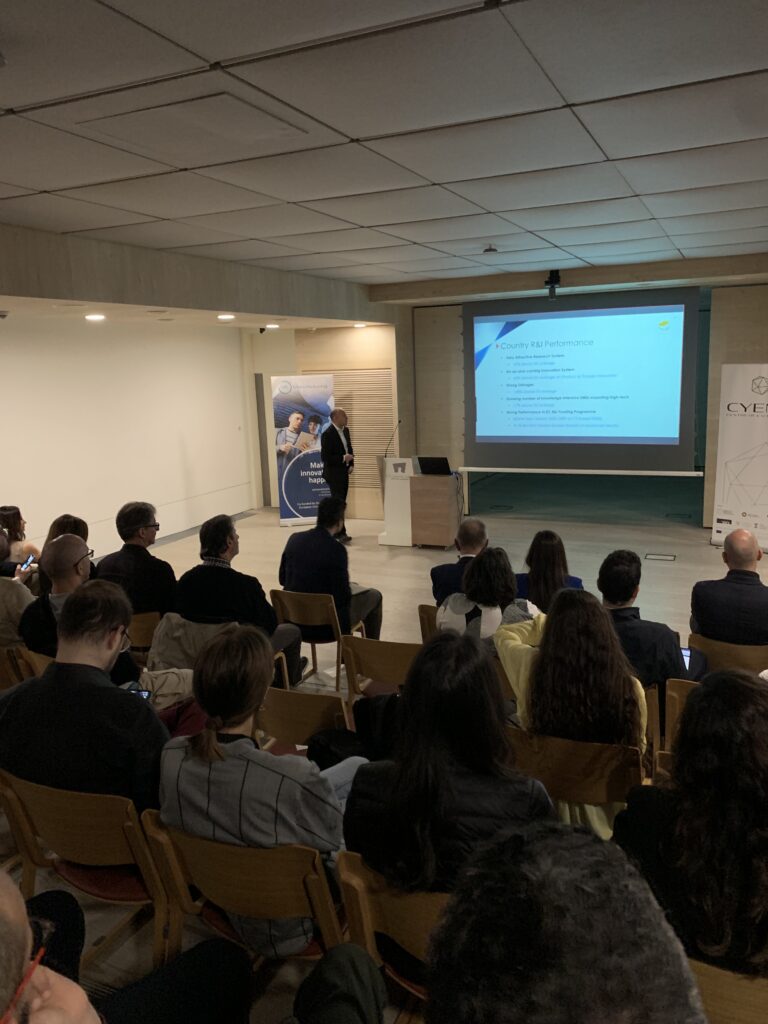 "EIT Manufacturing Info Day @ Cyprus", which was held on 3 April at the A.G.
Leventis

Gallery in Nicosia, brought together key players in the manufacturing industry, experts, university personnel and policymakers to discuss ways of enhancing collaborations and partnerships to drive innovation and growth in Cyprus.

Info Day featured a lineup of distinguished speakers who shared their insights and experiences on the Cypriot manufacturing industry.  It also featured the exchange of success stores and an interactive workshop, which helped EIT Manufacturing map the needs, difficulties, and strengths of the Cypriot ecosystem. This map will help promote partnerships that can help overcome the identified challenges.

The event highlighted the need for stronger connections and collaborations between Cypriot companies, universities, and RTOs with their counterparts across Europe. Cypriot stakeholders in the manufacturing industry showed that they were keen to forge those connections to drive commercialisation, enhance innovation, and lower trade costs. They asked for more support and funding to enable them to collaborate effectively with other European companies and leverage their expertise.