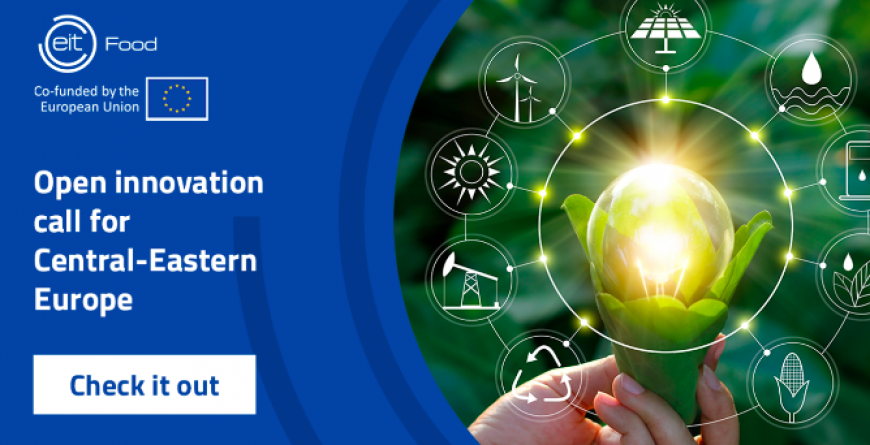 Accelerating innovation to create positive change in the food system.
Purpose of the call
We're tackling the significant issues affecting the agrifood supply chain in the CEE region, namely:
Pressure on the supply chain
The Russian invasion of Ukraine further destabilised the agrifood sector in Europe, already impacted by the Covid-19 pandemic and climate change. Due to the war´s proximity, the whole CEE region has been negatively impacted. Missing links in the food supply chain have caused increasing disruption and damage to the food system.
Low investment in intellectual property
The CEE agrifood sector has gone through radical changes over last 3 decades. However, it is still characterised by low investments in intellectual property. Companies do not invest enough in RDI and collaboration with innovators (including academia, researchers, and start-ups) is not sufficient. The lack of communication and cooperation between the researchers who work on innovations and the businesses who use, implement, or commercialise them is a significant barrier of progress.
Lack of intra- and inter- sectoral cooperation
The CEE agrifood sector is characterised by low vertical and horizontal integration. Instead of working in a collaborative way, companies are working individually and do not share information.
Need for investment in sustainability
The EU Green Deal and Bioeconomy are the most important and integrative concepts for the agrifood ecosystem at this moment. Digitalisation and technological advancement can and should be used to mitigate the agrifood sector´s climate impact. By means of this Call for Proposals, EIT Food CLC NE wants to begin easing pressure on the food supply chain in the CEE region.
Join our Online Matchmaking Event: 25 April 2023 at 10.00 AM CEST
Applications for the CEE Open Innovation Call are now open!