EIT RawMaterials will discuss opportunities behind the sustainable transformation of mining cities
In the framework of the COP24 United Nations Climate Change Conference, which is running from 2 to 14 December in Poland, the side event Mining Industries and the Sustainable Transformation of Towns with Circular Economy and Just Transition will be held on 10 December, with the participation of EIT RawMaterials. The conference, which will be hosted in PCCB Capacity Building Hub, from 10:00 to13:00, will see members of a multidisciplinary research consortium introduce a new project exploring the sustainable transformation of mining towns. EIT RawMaterials will be represented by Dr Karen Hanghøj, CEO and Managing Director of EIT RawMaterials.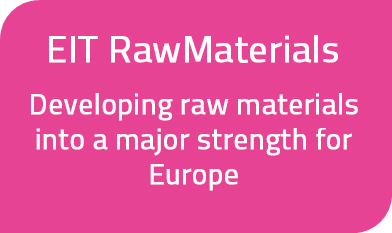 The mining of minerals and metals in the 21st century is likely to become technologically more efficient as part of a shift to a more circular economy. In addition, the imperative to reduce reliance on fossil fuels means that certain minerals, such as coal will become increasingly redundant. While this may contribute to more ecologically sustainable development, people living in mine-affected communities will be vulnerable to lost employment opportunities and the risk of finding themselves in post-mining ghost towns.
New, collaborative, multi-stakeholder ways of thinking about mining, mine closure and post-mining futures are required to support the just transition of mining towns and the wellbeing of the people who live in them. This means exploring alternative pathways to prosperity and developing social resilience in the face of environmental, economic and social change.
The consortium consists of an international team of experts representing:
The Mineral and Energy Economy Research Institute of the Polish Academy of Science (Kraków, Poland),
The University of Cape Town (South Africa),
the Institute for Global Prosperity, University College London,
3 Ideas Ltd (London),
EIT RawMaterials (EU),
the Katowice Special Economic Zone (Katowice, Poland),
UN Representatives from The Paris Committee on Capacity–building (PCCB) and representatives of the mining industry.
Initial studies will be conducted in mining-affected communities in Poland, in the Katowice Special Economic Zone (KSSE), in South Africa and Zambia.
'This is true north-south collaboration, and we are excited to be working together at what we believe is a critical time for exploring what 'just transition' means to people who live and work in mining communities around the world' said Sandra Piesik, co-founder of the consortium.
---
---