Watch the videos of the 2017 EIT Change Award Nominees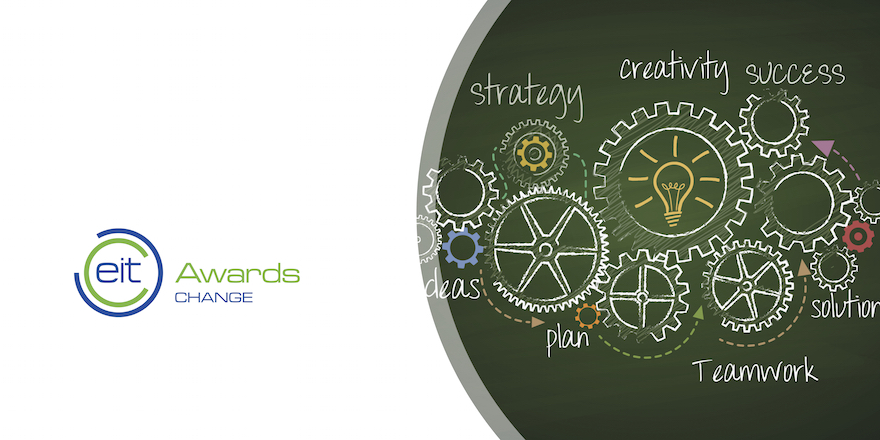 EIT CHANGE Award
celebrates graduates from EIT-labelled educational programmes who spur innovation and entrepreneurship and bring about change in the areas addressed by the EIT and its Innovation Communities.
The range of innovations in the EIT Awards include a tactile belt to help visually impaired people navigate the world; software to plan greener buildings by assessing their lifecycle; a process to produce biofuel from waste wood; and a process to produce ink from waste coffee grounds.
Meet the nominees at INNOVEIT 2017!
---
Eline Leising's project extracts pigments from coffee waste and uses them to create sustainable ink.
---
Florence Gshwend's project uses any type of woody material to produce the chemicals, materials and fuels of a cleaner tomorrow.
---
Julia Wache's project gives people, especially the blind and visually impaired, more freedom and independence by facilitating orientation with a navigation device that leaves hands, eyes and ears free.
---
Philipp Hollberg's project enables building planners to optimise designs from an environmental, energetic and economical perspective, taking the entire lifecycle into account.
---
Catch up with the latest news from the EIT Community in the Newsroom.
Subscribe to the EIT Newsletter to get the best of the EIT Community's news in your inbox once each month.
Do you use social media? Follow us and get updates in your news feed.