EIT Hub Israel: Disrupt Me 2021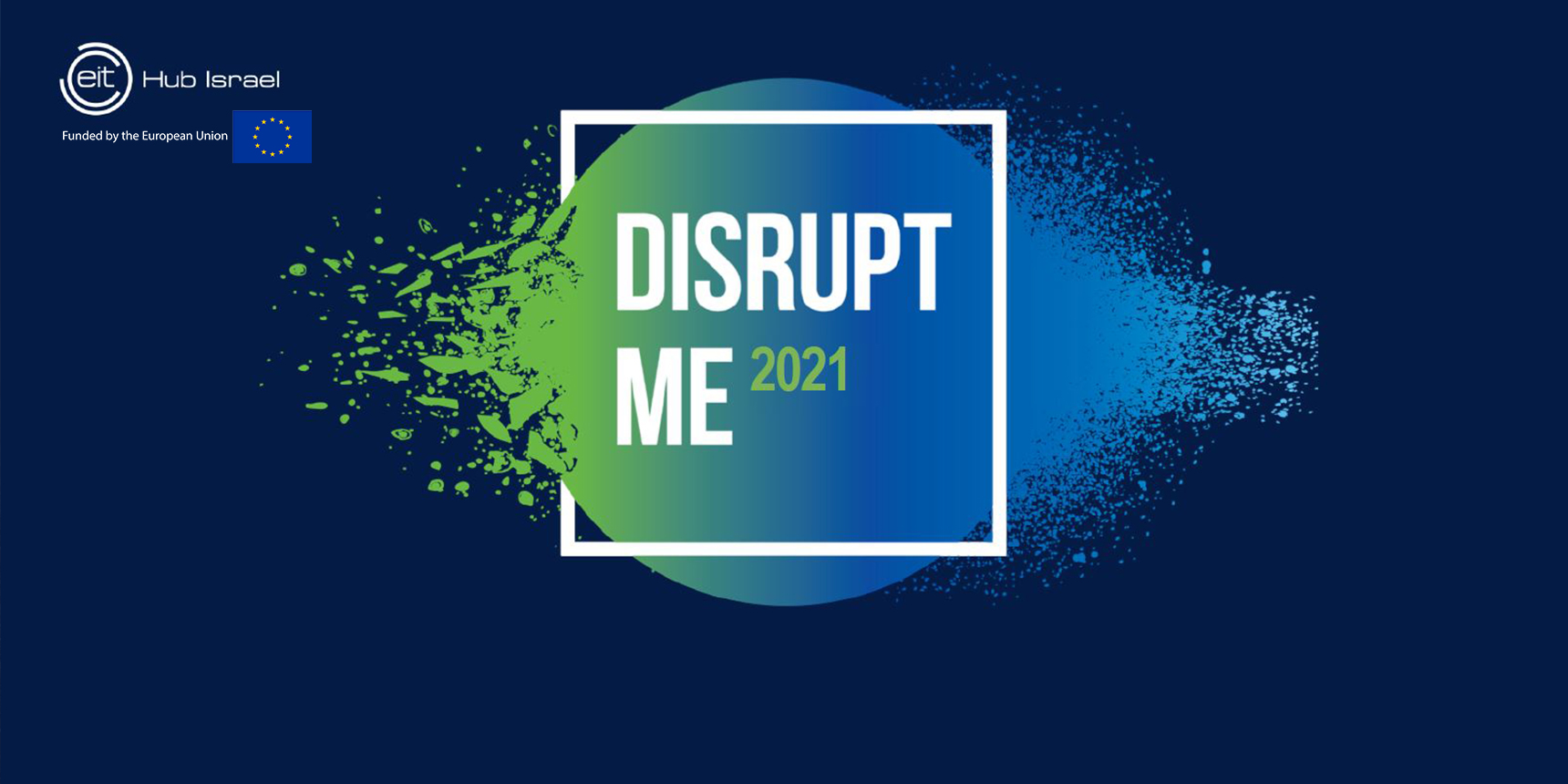 Disrupt Me is a tailor-made service of technology scouting offered to European corporates seeking to advance their company with disruptive Israeli technologies and open innovation know-how.
Today companies are facing immense challenges intensified by the COVID-19 pandemic which generated enormous uncertainty and economic instability. The rapid pace of change and transformation of industries contributed to this challenging business environment.
AI, Deep learning, Cybersecurity, Automation, 3D printing, sensor robotics, IOT… sounds familiar? These are only some of the cross-vertical expansions in technological advancements in the past decade forcing businesses to adapt and expand more than ever before.
To thrive, stay relevant and grow in an increasingly uncertain world, organisations have to be able to innovate quickly.
Why join?
By joining Disrupt Me you will:
Boost your company's Open Innovation Strategy
Engage with state-of-the-art Israeli technology
The EIT Community team designs a unique innovation journey for each selected corporate based on their business and technological need.
Access the programme slide deck here
Timeline
Applications will be open throughout the year and managed in three pulses, with limited seats per pulse. The earlier the organisation applies the longer the provided innovation process. 
Pulse 1: April – December 2021
Pulse 2: June -December 2021
Pulse 3: August - December 2021
Eligibility
Minimum of 200 employees or EUR 80 M revenue
Corporate based in the EU Member States and/or Horizon Associated countries
Dedicated project manager in a senior position impacting innovation in the company
Minimum eligibility criteria and more information are available here
Finance
The programme cost is valued at EUR 25 000 per company. However, the following funding schemes are available:
Corporates (any organisation looking for innovation disruption) - EUR 8 000
EIT KIC Partners and

 

RIS countries - EUR 5 000
For questions regarding the programme, please contact Yoni Levenfeld or visit the dedicated page.