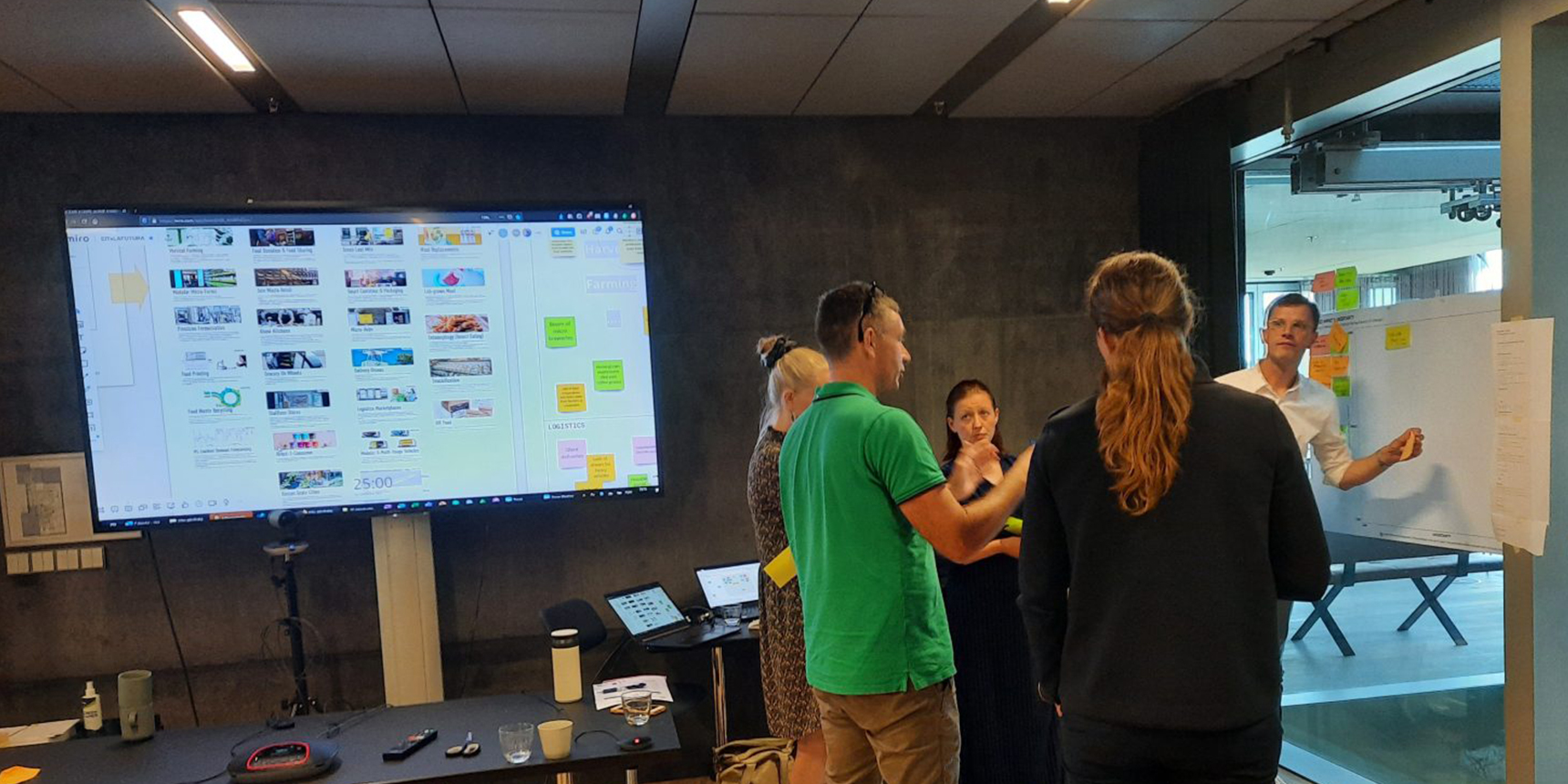 On 16-17 September 2020, 25 experts met online in Copenhagen to discuss the future of sustainable urban logistics and food supply chain.
There are many things that will impact what the future of our urban logistics and food supply chains will look like in our cities in ten years' time. This Cross-KIC workshop organised by EIT Urban Mobility (Innovation Hub North), EIT Food and with the participation of EIT Climate-KIC and EIT Health, spent two sessions in September 2020 thinking of the future of sustainable logistics and food supply, and what role the EIT's Knowledge and Innovation Communities (KIC) might have in shaping this.
A Cross-KIC workshop
The workshop was held as a side event of the La Futura conference.
The starting point was understanding the direction for EIT Urban Mobility and EIT Food for the timeframe 2030.
We at EIT Urban Mobility are working on our strategic agenda, but what is clear is that we want to work for a sustainable urban mobility, in terms of environmental, social and economic sustainability, based on the needs of cities.

Henrik Morgen - Director of the EIT Urban Mobility Innovation Hub North
Andrew Carling, Director of Strategic Programmes at EIT Food presented EIT Food's vision and strategic objectives. The direction of travel for these KICs is ambitious and points towards a healthy, sustainable future, but how can the KICs leverage the power of their organisations and community to help achieve this?
During two sessions, the workshop used three workshop techniques to engage participants to discuss on this topic. Participants worked on identifying trends, developing scenarios and designing impact pathways, based on the visions and strategic objectives of the KICs.
Results and next steps
Through animated discussion, participants identified impact pathways that sought to promote societal and industrial change through e.g. education, tools/ framework development, and product innovation.
All scenarios that were developed focused on transitioning towards sustainable food and logistics systems. However, much discussion focused on to what extent consumer behaviour (e.g. dietary preferences) and food production would support or hinder this change. A key tension highlighted was whether technological innovation, in the form of digitalisation and automation of supply chains and logistics could be managed and regulated effectively to promote sustainability and not solely economic growth.
Over 100 trends were identified by participants, the top trends (key drivers) were related to food innovation, technology, people and society, and sustainability.
This workshop was a first step: we want to look forward and see how we can work together with other KICs, and also as EIT Urban Mobility in understanding how we can best have impact in helping to create sustainable city logistics.

Henrik Morgen - Director of the Innovation Hub North
More information?
For those interested in the workshop and outcomes, please contact Anna Clark, Innovation Lifecycle Manager at EIT Urban Mobility Innovation Hub North.