EIT Hub Israel: Calling2Scale bootcamp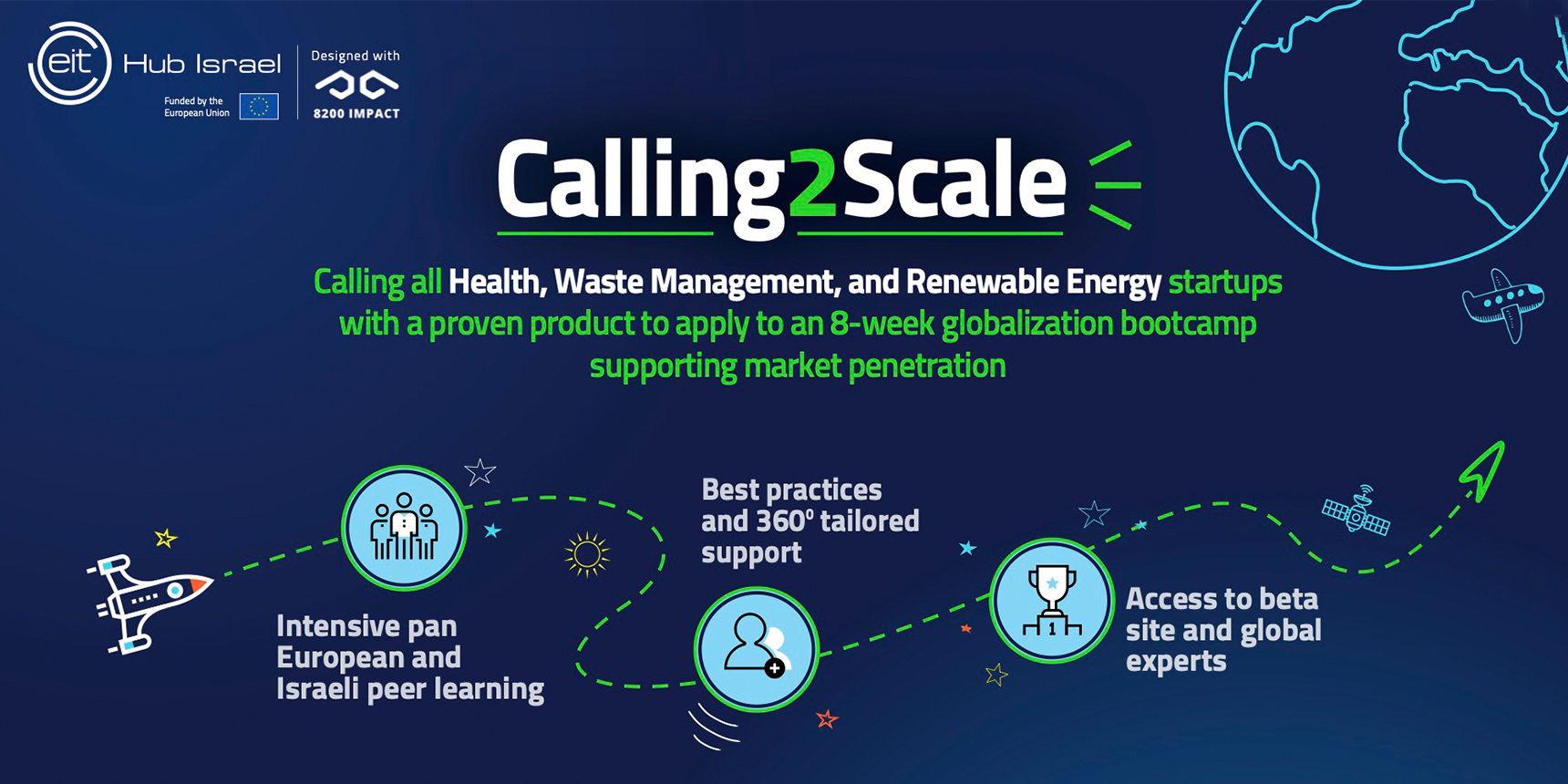 Applications deadline: 26 March 2021
What is Calling2Scale bootcamp?
Calling2Scale is a bootcamp and start-up competition offering globalisation support, practical tools and an international network to highly motivated and disruptive European and Israeli start-ups. 
The programme strategically and effectively prepares and enhances a company's ability to penetrate and scale into new global markets by leveraging its network of partners and international experts.
What to expect on your global journey?  
The programme operates in three tracks – Health, Waste Management and Recycling, and Renewable Energy. The bootcamp will take place from 21 April to 9 June 2021.
Discover more about the workshops
Why join?
Fully funded eight-week bootcamp with hands-on supports and tailored group workshops
Industry led tracks that offer expert support, access to business units, challenges, data and beta sites
Top speakers from leading innovation ecosystems - including Israel, Silicon Valley, and Europe
Weekly 1:1 meetings with the Growth Team to meet individual needs to ensure effective progress
Domain Deep Dive sessions for bootcamp tracks providing an in-depth overview of specific markets
Access top tier global experts and mentors from various fields: business, leadership, marketing, regulation, and more
Please, note that the bootcamp is fully funded for the selected start-ups, and subject to their active participation in the bootcamp.
Timeline
Image
Applications deadline: 26 March 2021