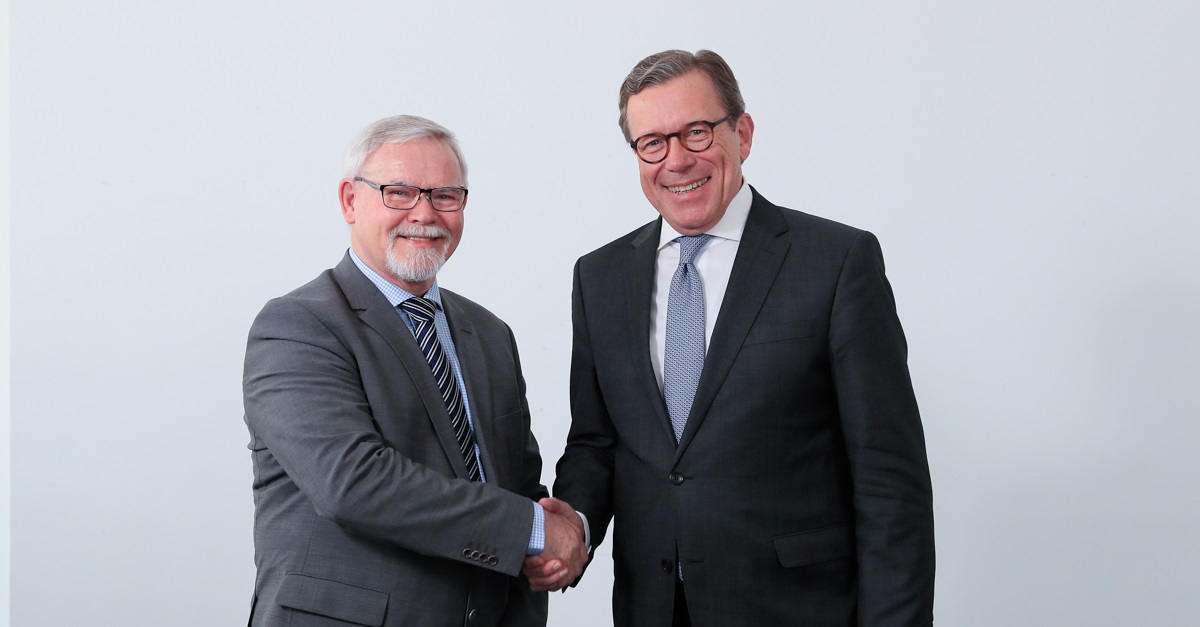 New Chairperson will succeed Peter Olesen when the latter's mandate ends on 30 June 2018.
Unanimously elected by the EIT Governing Board as its next Chairman, Dirk Jan will also chair the Executive Committee, whose members were elected on 22 March. EIT Governing Board members Marja Makarow, Björn Nilsson and Ana Trbovich, will join the Executive Committee on 1 July 2018.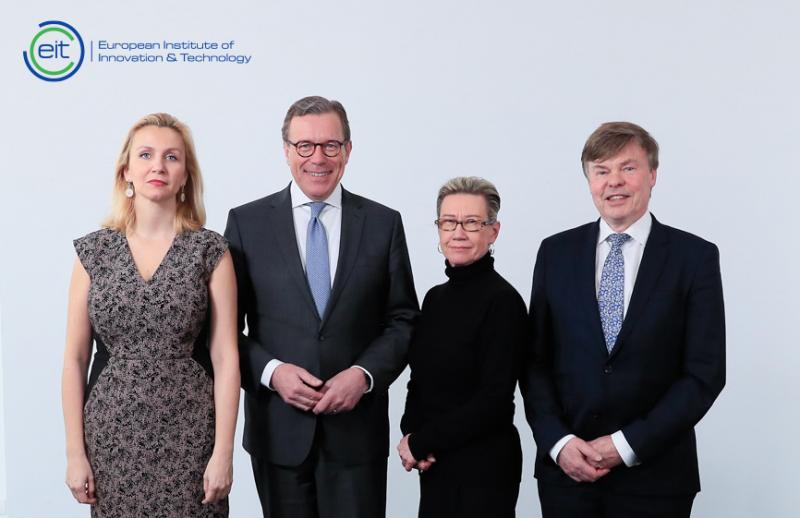 Dirk Jan said: 'I am very pleased to have been elected Chairman by my fellow board members and would like to thank Peter for his outstanding leadership of the EIT during the past four years. He has brought the EIT to where it stands today; Europe's best answer to its societal challenges, one that is creating jobs and economic growth through innovation and a strong focus on entrepreneurial education. I look forward to the exciting challenge of leading the EIT Community to achieve its mission of empowering Europe's entrepreneurs and innovators.'
Peter added: 'I am delighted that Dirk Jan will succeed me as Chairman of the EIT Governing Board. The EIT Community stands on a very strong footing today; with six Innovation Communities, two more on the way, and more than 40 Innovation Hubs across Europe, delivering real innovation and real entrepreneurship. With Dirk Jan's drive and experience at the helm, I am convinced the EIT Community will continue to play its part in solving the societal challenges Europe faces.'
---
Dirk Jan van den Berg is Dutch and holds an MSc in Econometrics. He also completed ENA (Paris) in the Cycle Etranger. For the last three decades, he has worked at the highest levels of the corporate world, international relations, academia and government. This leadership and executive experience has been obtained in Europe, the United States and China, allowing him to cultivate an exceptional global network. During the course of his career, he has built up extensive experience in operational monitoring, corporate public affairs, future technologies and product development and their impact on business strategies.
Peter Olesen has been Chairman of the EIT Governing Board since 1 August 2014, having joined the board in August 2012. He spent 25 years as Research Director, Vice President of R&D and Executive VP/CSO in four major international companies: Danisco A/S (Denmark), Sandoz Seeds Ltd. (France); CPKelco/Hercules Inc. (Denmark & US); and Chr.Hansen A/S (Denmark).
Visit the Governing Board pages for more information.
The Governing Board is the principal governing body of the EIT, entrusted with steering the activities of the EIT, for the selection, designation and evaluation of the Innovation Communities, and for all other strategic decisions. It is independent and autonomous in its decision-making.
To fulfil its mandate, the Governing Board brings together 12 high calibre members balancing prominent expertise from the higher education, research, business and innovation fields.
---
Catch up with the latest news from the EIT Community in the Newsroom.
Do you use social media? Follow us and get updates in your news feed.